Do you like to make sure anyone who sees you whip out your phone knows that you're a Marvel Cinematic Universe superfan? We hope so, because we've been keeping a list for when the purge comes. Now, OtterBox has joined the list of companies who, in the wake of the success of Black Panther, can imply that their products contain Vibranium as part of the new Avengers: Infinity War collection of cases for iPhones 7-X and Galaxy S9s. At least OtterBox merely named one of their cases Vibranium, as opposed to Lexus, which outright claimed to have used the fictional metal in the manufacture of one of its vehicles.
"For years, the Avengers have been assembling an epic team of heroes," OtterBox CEO Jim Parke said with a straight face. "Fans can become part of the story with a case that protects their device against evil drops."
In a press release, OtterBox announced a new line of cell phone covers themed after Avengers: Infinity War. We'll let the press release explain all of this nonsense; we usually just buy whatever case is less than $10 on Amazon (spoiler: none of these cost less than 35 bucks).
Avengers: Infinity War cases from OtterBox engage all defenses. "I Am Iron Man" Symmetry Series is all about the suit and features the first ever OtterBox glow-in-the-dark design. "Wakanda Forever" Symmetry Series combines knowledge, strength and protection, featuring Black Panther. "Thanos" Symmetry Series features matte and gloss effects that give the Super Villan a 3-D effect. "Assemble!" Symmetry Series unites the Avengers on a single device, while "Vibranium" Defender Series shields devices with time-tested glory fans expect from Captain America.

Symmetry Series is protective against bumps and drops with a slim and sleek form. The dual-density case slips easily in pockets while a raised beveled edge keeps the touchscreen tucked away from harm during drops.

Defender Series guards Galaxy and iPhone from scrapes, drops and dings. The tough case is designed with an open screen and is fully compatible with OtterBox Alpha Glass screen protection. Defender Series boasts a shell with a rigid exterior and flexible interior for drop protection, and a tough, textured outer layer provides additional shock protection and helps block out dust, dirt and grime.

Symmetry Series and Defender Series Avengers: Infinity War cases are now available at otterbox.com for iPhone 8 and iPhone 7, $44.95; iPhone 8 Plus and iPhone 7 Plus, $54.95; iPhone X, $54.95; Galaxy S9, $44.95; and Galaxy S9+, $54.95. For more information, visit otterbox.com. OtterBox is the "Official Protective Case" of Walt Disney World Resort and Disneyland Resort.
If you have to have one of these, head over to OtterBox's website where most of them are currently discounted.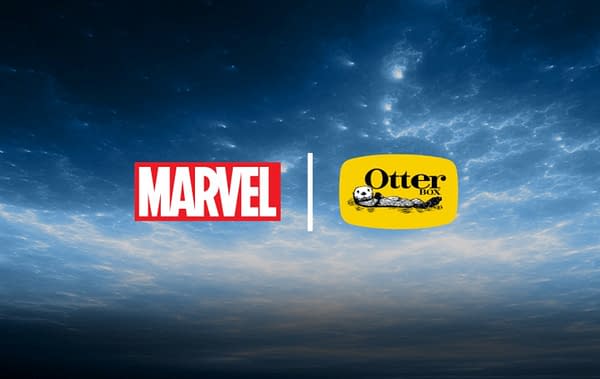 Enjoyed this article? Share it!