It's Jaeger vs. Jaeger in New Pacific Rim Uprising Images
Pacific Rim Uprising is looking to smash onto the scene this spring. While the first movie was anything but a hit, it did make enough money overseas for a sequel that fans have been sitting on the edge of their seats waiting for. The first trailer dropped back in October, but Total Film has got their hands on new images and a cover for the movie.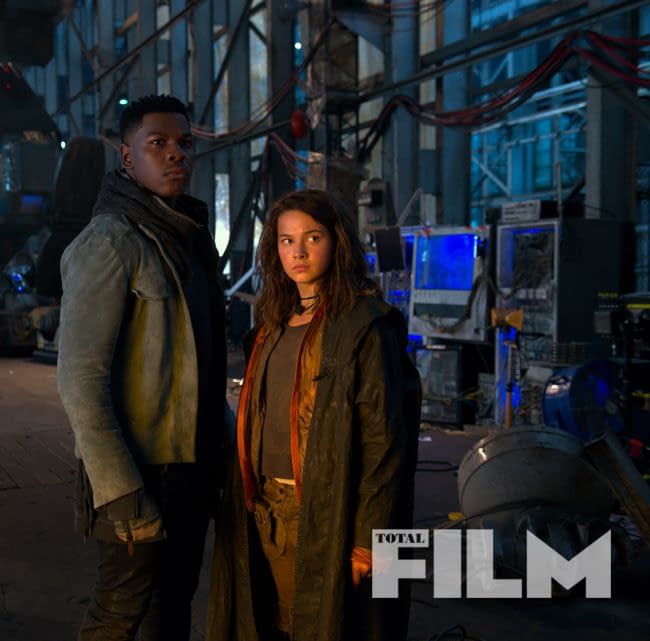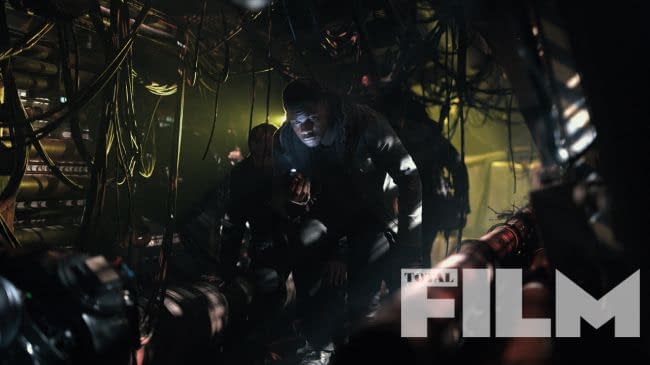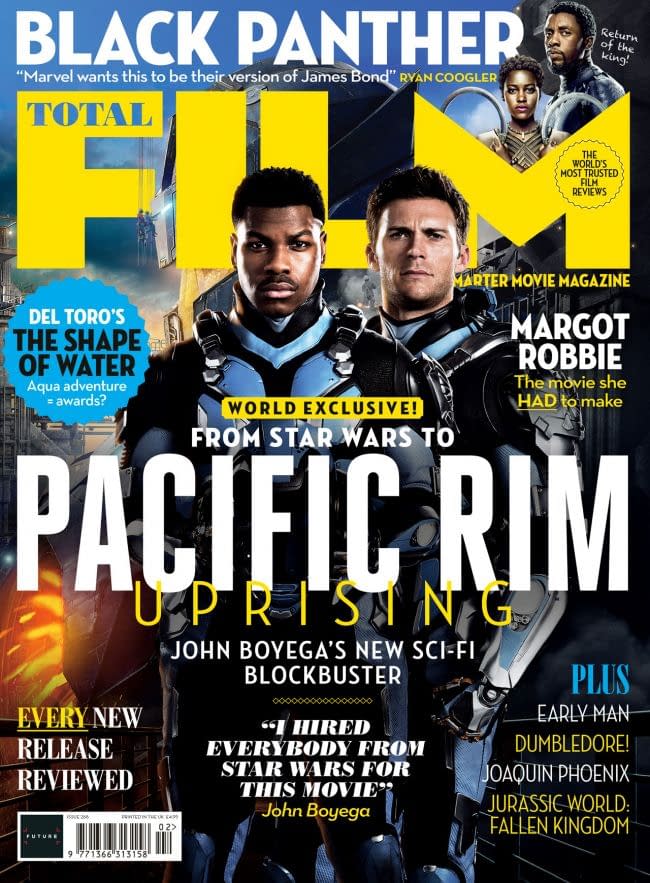 We don't know that much about the main plot of the movie or the fate of some of the previous characters, but the moments from the trailers we've seen look pretty insane. One of the images gives us a look at what looks like a jaeger versus jaeger fight, which is something we didn't get a chance to see in the previous movie.
Summary: Jake Pentecost, son of Stacker Pentecost, reunites with Mako Mori to lead a new generation of Jaeger pilots, including rival Lambert and 15-year-old hacker Amara, against a new Kaiju threat.
Pacific Rim Uprising, directed by Steven S. DeKnight, stars John Boyega, Tian Jing, Scott Eastwood, Adria Arjona, Charlie Day, and Burn Gorman. It will be released March 23rd, 2018.