Kevin Hart will be asking fans "to put a little love in their heart" as he'll be developing and starring in Paramount's remake of Scrooged, the 1988 modernized take on Charles Dickens' A Christmas Carol that starred Bill Murray and directed by Richard Donner.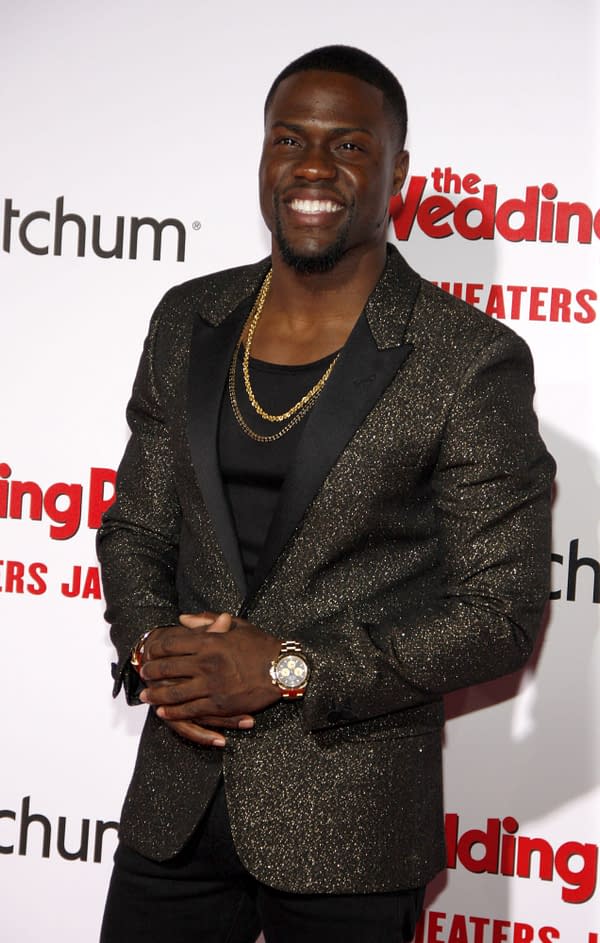 Hart will be producing through his Hartbeat production as a search goes underway for a writer, according to The Hollywood Reporter. There's no word on a director.
Scrooged is about a selfish TV executive Frank Cross (Murray), who is the Scrooge in the tale, and he's visited by ghosts who help him regain his Christmas spirit showing him how he last his way. The film also starred Karen Allen, Bobcat Goldthwait, John Forsythe, John Glover, David Johansen, Carol Kane, and Robert Mitchum.
The film was a moderate box office hit and became a cult Christmas classic. As a comedy, it provided satire for the numerous Hollywood adaptations for the Dickens' novel. Shooting is set for Sony's Fatherhood, an adaptation of Two Kisses for Maddie, which will be directed by Paul Weitz with Hart also starring and producing
You can see Hart, who lends his voice in The Secret Life of Pets 2 for Illumination and Universal currently in theaters and he'll be starring in the untitled third Jumanji film come December 2019.
Enjoyed this article? Share it!