'Pet Sematary': Why They Spoiled THAT Twist in the Trailer
Pet Sematary opens in theaters this Friday, and directors Kevin Kölsch and Dennis Widmyer have been making the press rounds talking about the Stephen King adaptation and some of the interesting changes they made for this version. Specifically the twist revealed in the trailers for the film that changes something big about the story. If you haven't seen it, watch it below, and see what they had to say about it to Collider below.
STOP HERE IF YOU WANT TO STAY SPOILER-FREE FOR THE FILM.
"Yeah, we would not have done that, but we don't work in marketing. But I will say though, to their credit, that we tested the film in a bunch of different cities, as you always do with studio films, and our score went up after the trailer was revealed. I'm not saying it was because of that. We had made the movie better obviously in between, but I don't know. There is something to be said about people sort of knowing going in already what to expect and then being ready for it rather than blindsided by it if they're not into it.
It'd be great to live in an alternate reality where it was different and to see how people responded to it, but I don't know. Let's say you were into the movie the whole time and you were enjoying the movie, but in your heart of hearts you were waiting for Gage to die. And then, in that moment, he didn't die. It doesn't necessarily mean you're gonna go, 'Oh my god! Wow, they got me!' You might just go, 'F this. I don't want that,' you know?"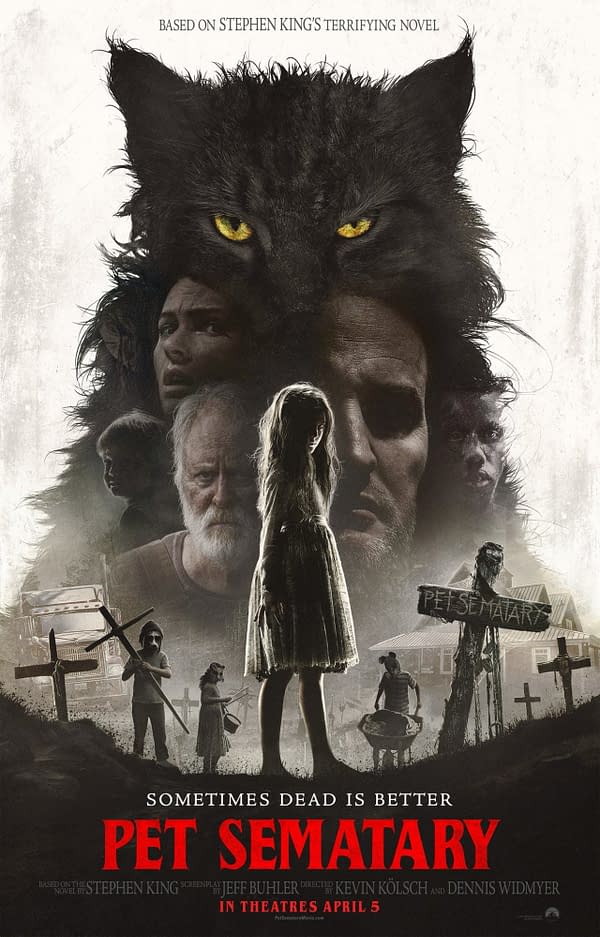 Pet Sematary is directed by Dennis Widmyer and Kevin Kölsch, and stars John Lithgow, Jeté Laurence, Jason Clarke, Amy Seimetz, and Hugo Lavoie and Lucas Lavoie hits theaters on Friday.