Sony Pictures is working on a feature film about the gold-spinning deal-making fairy tale character, Rumpelstiltskin. Maybe that's not super exciting on the surface, especially if you were a fan of ABC's Once Upon A Time and Robert Carlyle's version of the character, but add in a Game of Thrones star and we're interested.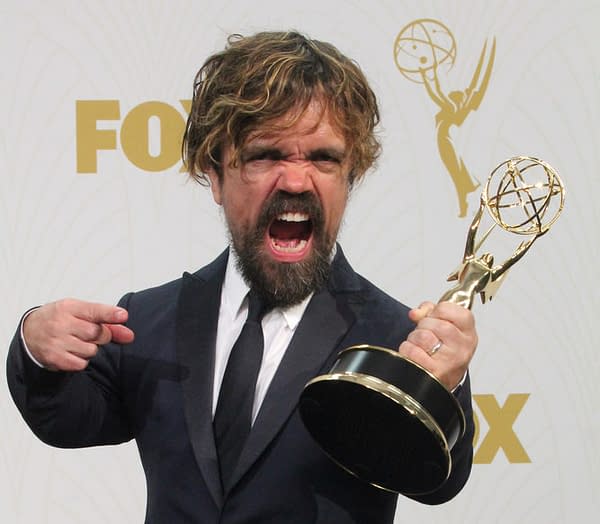 Variety says that according to a source, two-time Emmy winner (and multi-nominee) Peter Dinklage is set to play Rumpelstiltskin in the feature film, as well as produce.
The trickster character comes from The Brothers Grimm fairy tale, striking a deal with a cunning miller's daughter to spin straw into gold to save her family from ruin due to a greedy king's desire and the miller's boasting. Three times he comes to the miller's daughter's aid and ultimately is defeated by her discovery of his true name.
The outlet does say this is not set in stone, and the completion of HBO's banner series is a roadblock to getting the production moving. Reportedly, Patrick Ness and Karen Rosenfelt are writing the script for the feature. Additional producers (thus far) include Matt Smith (not that one), David Alpert, David Ginsberg, and Josh Weinstock.
Enjoyed this article? Share it!