Portal Stories: Mel Looks Like A Fantastic Portal 2 Mod With Its Own Story
Portal 2, for me, is one of the finest video games of the last 10 years. It blends razor sharp wits, genius puzzling and a legendary environment into one silky package. I really can't get enough of that world.
I think we are quite some way away from Portal 3, mind you. That's if it ever comes and that's by no means certain. In fact, I'd guess it's less likely to happen than happen.
The game will continue to be supported by a modding community for a long time though. Of that I have no doubt. On that note, it looks like we might have a pretty interesting looking mod just on the horizon. Portal Stories: Mel is currently being worked on by Prism Studios and is due out in Q1 of 2015.
Here is a trailer for the mod. Thanks to Destructoid for the heads up.
[youtube]https://www.youtube.com/watch?v=jwPkPCvy-GA[/youtube]
On the mod's steam profile, they give the lowdown on the story and what to expect from the game.
It tells an entirely new story about a new protagonist called Mel who travels with a new personality core and faces a new, still unknown threat.

In the early years of Aperture: Science Innovators, Cave Johnson's scientists rushed to get everything working to catch up with the growth of the company. Not everything worked as it should have. Mel unfortunately took part in a faulty test called the Aperture: Science Innovators Short-Term Relaxation Vault, falling asleep for years. Now, with a fake Cave Johnson telling her she needs to escape the facility and a new device called the Aperture Science Handheld Portal Device, her mind races with questions. "Who is this imposter Cave Johnson?" "What happened to the facility and its staff?"

"What happened to me?"

Main Features
20+ Puzzle and exploration filled maps
Custom Story and Dialogue
Custom Textures, Models and Animations
70s Prototype Portal Gun
Free to Play (You must own Portal 2)
Logic based puzzles, not execution based puzzles

Get ready for an incredible adventure taking place in the gap between Portal 1 and Portal 2 with Portal Stories: Mel.
Yes. Yes to all of that. I'm going to keep a watchful eye for this.
---
---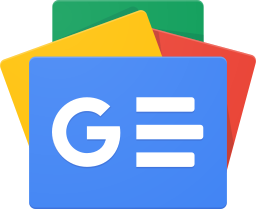 Stay up-to-date and support the site by following Bleeding Cool on Google News today!