Put this one squarely in hardcore rumor territory, but there is currently a report claiming exclusive knowledge that Disney is 'eyeing' Oscar winning actress Brie Larson to star in a Snow White spinoff, Rose Red.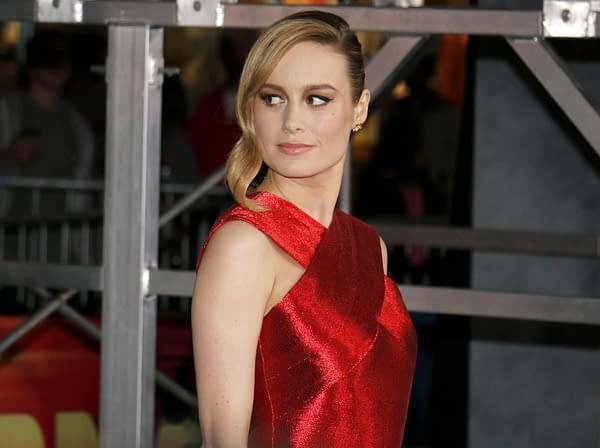 The story comes from DisneyFilmFacts who claim knowledge of the Captain Marvel star being contacted by the House of Mouse about the possibility of playing the Grimm's fairy tale character.
Back in 2016, Disney had announced plans to develop the Rose Red project based on a screenplay by Justin Merz (The Boxcar Children), which was being treated as a stand-alone feature. Evan Daugherty (Snow White and the Huntsman, Tomb Raider) pitched the story, and did some script rewrites at the time.
Kristin Gore (SNL) is rumored to have completed the most recent draft of the script, and Tripp Vinson is reportedly producing the film through his Vinson Films banner. Vinson also has two other Disney films in development (or at least he did back in 2016) including Genies (a prequel to Aladdin), and Prince Charming (based upon the iconic character seen in many a fairy tale).
Again, this story is still pretty deep into the rumor pool, but it's likely at some point Disney will confirm or deny that the Rose Red project is still in development. Considering we haven't heard anything concrete about it in 2 years, it could go either way.
Let's also remember how many titles Disney has currently planned for release within the next 10 years, which you can read here.
We'll let you know if/when this is confirmed or denied officially.
Enjoyed this article? Share it!