Rian Johnson Is Most Proud of the Controversial Things in Star Wars: The Last Jedi
To say that there were some people who were really mad about Star Wars: The Last Jedi would be the understatement of the year. There are people still losing their minds over four months later and don't appear to be slowing down anytime soon. That kind of thing hit director Rian Johnson pretty hard. In an interview with the Evening Standard Johnson talked about getting freaked out by the death threats but realizing that the things people hated were the things he was the most proud of.
"I knew intellectually what I was letting myself in for, but then when it happens you're like, 'Oh my God, this is intense!' It's about knowing you're not going to please everyone. But then you still read someone saying they wish you were dead and it's going to ruin your day. There were death threats. It's balanced by a few things — 90 per cent of the stuff I got online was not only lovely and encouraging but phenomenally thoughtful. Fans would send me essays on the movie. The other 10 per cent is just loud and gets amplified. At first I was freaked out but then I realised the things people were angry about are the things I'm most proud about."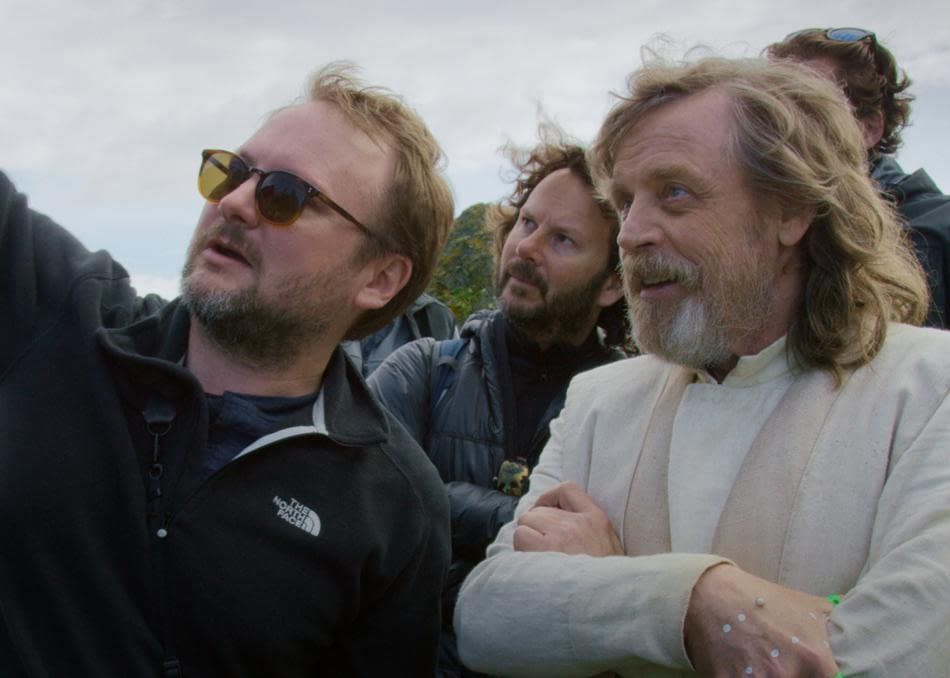 Side note Star Wars fans; stop sending people death threats. This is why we can't have nice things. I don't care how much you hated the movie do not send people death threats.
A lot was made about Mark Hamill saying he didn't agree with the direction that Johnson decided to take Luke Skywalker. Fans have latched onto that saying it is proof that everyone hated what happened on The Last Jedi but Johnson explains that it's quite normal for that sort of interaction to happen between an actor and a director.
"When Mark first read it, it was not what he expected. The truth is though, this is a normal working process for actors and directors. There are moments where the actors say, 'Well why would my character do this?' And then it's a conversation. This was no different. But it gets shouted through a megaphone. Mark and I were both very respectful of each other. It didn't bother me that he spoke out about it."
The problem was less about the speaking out but more the giant spotlight that was placed on the production as a whole. Fans that are willing to look for anything to latch onto to prove their own bias' will find something. In this case it was the common practice of actor and director collaboration that happens all the time on sets.
One more reminder Star Wars fans: STOP SENDING PEOPLE DEATH THREATS.
Summary: Rey develops her newly discovered abilities with the guidance of Luke Skywalker, who is unsettled by the strength of her powers. Meanwhile, the Resistance prepares to do battle with the First Order.
Star Wars: The Last Jedi, directed by Rian Johnson, stars Daisy Ridley, John Boyega, Mark Hamill, Oscar Isaac, Carrie Fisher, and Adam Driver. It's out on home release now.