Ridley Scott's Letter to the 'Alien' High School Drama Club
Perhaps you saw the viral report about the New Jersey High School Drama Club who put on a spring production based on the seminal science fiction film Alien. They did it all with recycled materials, and the result was an incredible tribute and production.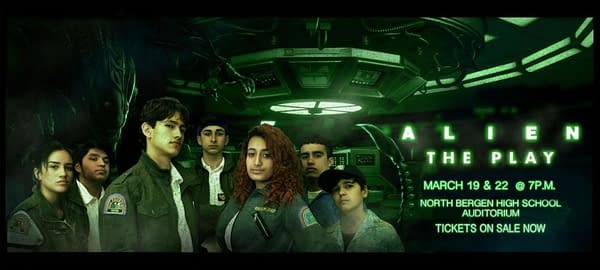 We cannot get over the quality of sets and costumes, all of which were apparently made from recycled materials.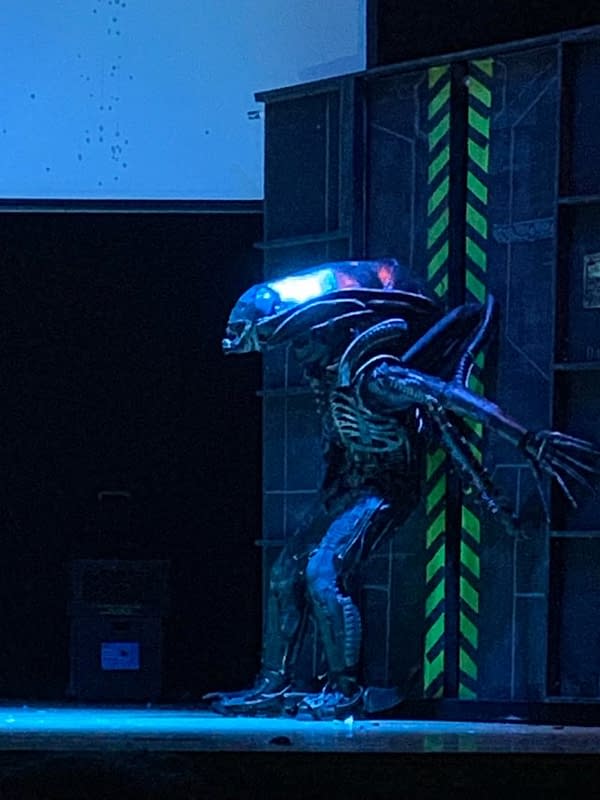 JUST LOOK AT THE SPACE JOCKEY.
And, what's Alien without the iconic dinner scene? Wonder if they chose not to tell the actress playing Lambert about the chest burster.
Turns out someone else thought it was pretty awesome too, someone by the name of Ridley Scott, director of the original film.
Scott sent a letter to the North Bergen High School Drama Club, complimenting the tenacity of the team and urging them to never lose their creativity, imagination, and determination.
He also vowed that his production company Scott Free would make a financial donation to ensure the Club could mount a fitting finale performance of the production.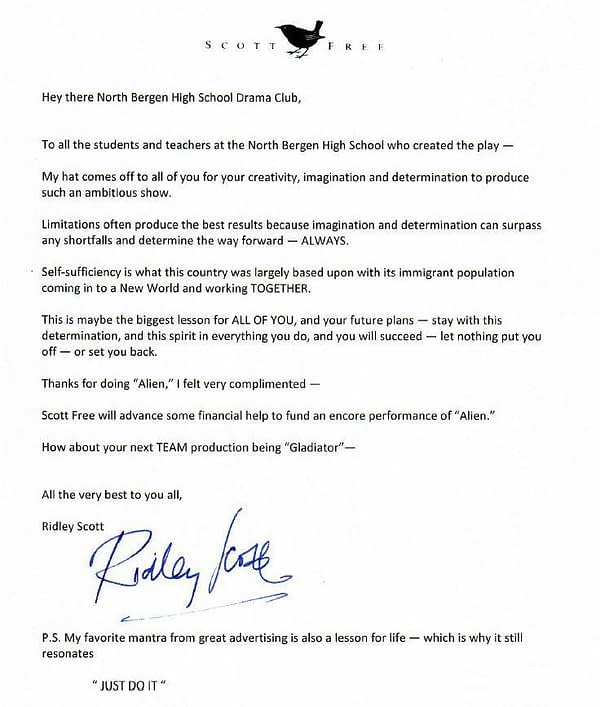 But how about instead of Gladiator (which we know Scott is mounting a sequel for) they do the PERFECT production for 2019, Blade Runner?!