[RUMOR]: Big Barda, Mister Miracle at Center of Ava DuVernay's 'New Gods' Film
It's been awhile since we've heard anything new about Warner Bros. Pictures planned New Gods film being helmed by Ava DuVernay. In fact, the most recent thing we know for sure is that DuVernay just signed a pretty big multi-year deal with Warner Bros. Television back in November.
This COULD mean that maybe the New Gods film project is shifting to the television realm, but there is no real confirmation either way.
However, there is a rumor from We Got This Covered regarding who New Gods would theoretically be about. According to the site's unnamed source who is "close to the project", the plot will center on DC Comics characters Big Barda and Mister Miracle.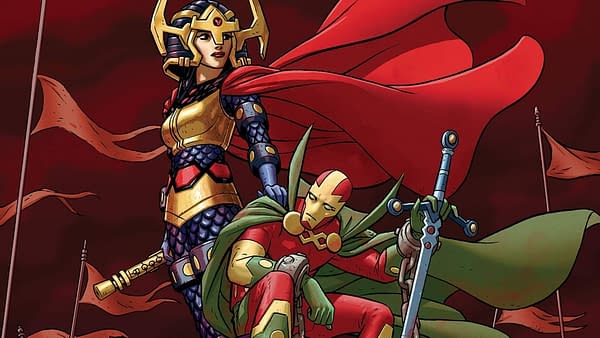 They go on to say their source says the story will follow the pair's escape from "the hellish planet known as Apokolips", as well as "politics and conflicts between Apokolips and its rival world, New Genesis" being a part of the storyline.
DuVernay has tweeted some lines from the classic comic book a few times, keeping hope alive that she still is working on the adaptation.
There is not a likely release date for New Gods, but here's hoping we'll hear something soon.