RUMOR: The Joker Origin Movie Will Draw Inspiration from The Killing Joke
It's looking like that Joker origin movie is happening — whether anyone asked for it or not. Of all the projects for Warner Bros. and DC to put into production now, this one seems like it's the weirdest. After the success of Wonder Woman and Harley Quinn being one of the few things people like from Suicide Squad, you'd think they would fast track Gotham City Sirens or something like that. But that isn't the direction that they're taking — or so it is rumored. As always, this is a rumor and should not be treated as an absolute fact.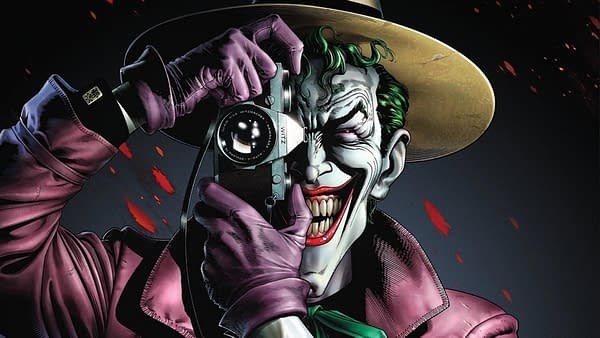 According to The Wrap, the Todd Phillips and Martin Scorsese Joker origin movie will draw some inspiration from The Killing Joke. In this version of the movie, the Joker will be a failed '80s comedian who goes mad after he can't make it. Now, there are other aspects to that story that factor into the Joker going mad, but it's unclear right now if they are going to use the entire origin story or if they are just using this part.
There are rumors that Joaquin Phoenix is in talks for the starring role, as well as a rumored start for production in May. We'll have to see if all of this comes together and really happens.