Run, a new thriller from the creators of the sleeper hit Searching, has debuted its new trailer. The film stars Sarah Paulson as an overbearing mother, with newcomer Kiera Allen playing her daughter, who has spent her whole life being isolated by her mother, basically being held hostage. Paulson looks really good in this, as she always is, and this will be the perfect film to take all of our mom's to for Mother's Day this year! Check out the trailer down below, and the synopsis for Run under that.
They say you can never escape a mother's love… but for Chloe, that's not a comfort — it's a threat. There's something unnatural, even sinister about the relationship between Chloe (newcomer Kiera Allen) and her mom, Diane (Sarah Paulson). Diane has raised her daughter in total isolation, controlling every move she's made since birth, and there are secrets that Chloe's only beginning to grasp. From the visionary writers, producers and director of the breakout film Searching, comes a suspense thriller that shows that when mom gets a little too close, you need to RUN.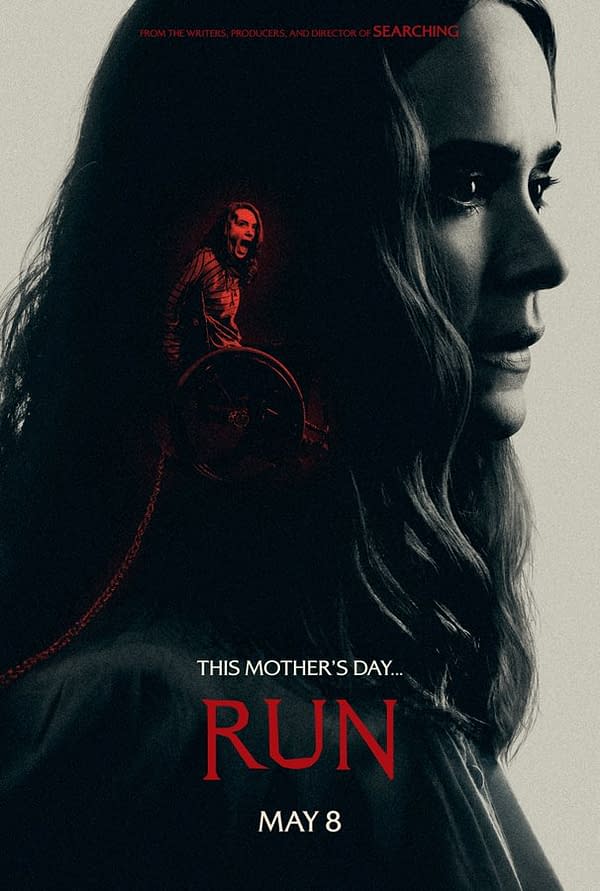 Run directed by Aneesh Chaganty, and starring Sarah Paulson and Kiera Allen, releases into theaters on May 8th.
Enjoyed this article? Share it!