Posted in: Movies, TV | Tagged: donald trump, hillary clinton, house of cards
---
Russian Election Trolls Watched House Of Cards To Learn How To Manipulate Americans
Professional Russian trolls tasked by Vladimir Putin to help Donald Trump win the 2016 presidential election used the Netflix drama House of Cards as a training video, according to a report from Yahoo News. The trolls used knowledge about American politics gleaned from the show to inform comments posted to American news websites like the New York Times in order to sow resentment toward President Obama and Hillary Clinton, the report claims. It was an inspired choice. In 2015, House of Cards creator Lord Dobbs said that Hillary Clinton was the closest real life politician to the fictional Claire Underwood (though he likened Frank Underwood to Tony Blair). But it wasn't the antics of the ruthless husband and wife team of Frank and Claire Underwood that were of interest to the Russian trolls; it was the insight provided into the American political climate.
"At first we were forced to watch the 'House of Cards' in English," said anonymous former paid Russian troll identified as Maksim in an interview on a Russian news outlet. "It was necessary to know all the main problems of the United States of America. Tax problems, the problem of gays, sexual minorities, weapons."
After watching the Netflix drama starring Kevin Spacey and Robin Wright, the trolls would monitor American media outlets, examine the discussions in the comments to see what people were most agitated about, and then post inflammatory comments to rile them up, most often about guns and "gays."
"Americans are very religious, especially those [who post] on news sites and write comments," said Maskim. "You had to write that sodomy is a sin. That could always get you a couple of dozen likes."
It is unknown whether the trolls were also ordered by handlers to watch animated documentaries about American agents Moose and Squirrel to help learn about U.S. counter-espionage tactics, but they were instructed to use VPNs to mask their IP address. How many of your fellow Bleeding Cool commenters complaining about "SJWs" below this article are actually Russian agents taking a break from binge-watching House of Cards to destabilize American democracy? We may never know.
---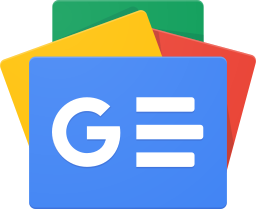 Stay up-to-date and support the site by following Bleeding Cool on Google News today!