It's hard to believe when watching Black Panther that it's director Ryan Coogler's third feature film. It was an even bigger surprise in 2015 when he directed the spinoff to the Rocky movies, Creed. Creed did really well for the studio and they announced a sequel, but fans were disappointed that Coogler wasn't going to be involved. He was asked why he wasn't directing the project on Variety's Playback Podcast, and it sounds like it mostly came down to timing.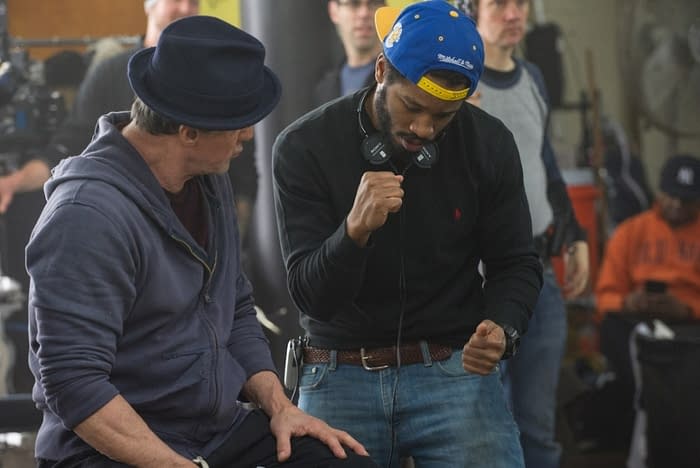 "I mean of course it was possible. Creed was about my dad and me, so it's a movie that I find difficult to watch. It's difficult for me to even think about it, I've got so many emotional ties to it, not to mention you know how much I care about the people involved. I care deeply for Mike, obviously, deeply for Tessa, and I grew incredibly close with Sly in making that. These are people that I wanna see do well and win at all costs. There's timing, and that film for whatever reason it had to go when it's going. I think it's a blessing that it's going, man. It's amazing that they found an incredible filmmaker in Steven Caple Jr., who's a guy I actually went to film school with, who I have a lot of love and respect for. I can't wait to see what he does with it."
It sounds like the first movie meant so much to Coogler that the idea of trying to rush a sequel also just didn't sit right with him. Creed II has a release date set for later this year, but we haven't heard that much about the project. It's been delayed once, and if things don't get moving soon, we have to wonder if it will be delayed again.
Summary: Under the tutelage of Rocky Balboa, newly crowned light-heavyweight champion Adonis Creed faces off against Viktor Drago, the son of Ivan Drago.
Creed II, directed by Steven Caple Jr., stars Michael B. Jordan, Tessa Thompson, Sylvester Stallone, Dolph Lundgren, and Florian Munteanu. It will be released November 21st.
Enjoyed this article? Share it!