 Some interesting after-Comic-Con news worth talking about: Black Panther director Ryan Coogler, also known for Fruitvale Station and Creed, praised Marvel Studios for the creative freedom they allowed him in the making of Black Panther.
Mr. Coogler said at the Marvel Studios at Hall H presentation this past weekend:
"To be honest with you, man, I am still everyday surprised by how brave Marvel is in terms of telling stories and the things that we are doing in this film. I can't wait to share with the world. But absolutely! Incredible creative freedom, man!"
This is pretty interesting given a few considerations. Firstly, yes, it's possible that Coogler was just trying to friendly given that he was a Comic-Con panel for Marvel Studios itself. However, let's take a look at this for a second.
One of the things that has made the films as cohesive with a consistent level of quality (regardless of your feelings of Thor: The Dark World or Iron Man 2), is the tight rein that producer Kevin Feige has kept over the films and directors. Yes, directors like Jon Favreau, Joss Whedon, James Gunn, and The Russo Brothers have certainly helped alter things somewhat, with their own decisions certainly shaping the way the franchise is perceived. Favreau created the progenitor Iron Man film, Whedon directed the two Avengers films we've had so far, Gunn directed the mega-successful Guardians of the Galaxy films, and the Russos directed the hits Captain America: Winter Soldier and Civil War, raising the Captain America films to the top of Marvel's "solo" hero series.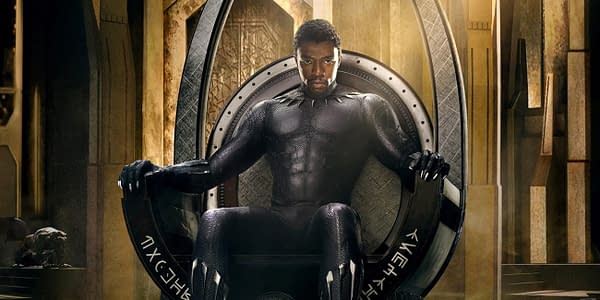 However, it's no secret that Feige and the Studio do keep try to make sure these films fit their vision above all else. If we are to take Coogler at his word here, either the Studio is changing its approach to things, or they are really aware that all eyes are on Marvel, even more than usual, in regards to how Black Panther pans out. It's the first black superhero movie that Marvel Studios is putting out, and it's certainly the first one marketed to a wider audience as opposed to the gritty and R-rated Blade and the disasters that were Steel and Spawn. This one is going wide, and everyone will be paying attention. To put it rather crassly, DC got women with Wonder Woman, that just leaves Marvel with racial minorities.
Luke Cage had its critics, but it was widely considered to be pretty damn good and respectful in its depictions of its African-American lead. Hopefully, Black Panther will continue this successful trend.
Enjoyed this article? Share it!