'Avengers: Endgame': Google's "Thanos" Easter Egg Gives You Infinity Gauntlet Control
As Marvel Studios' Avengers: Endgame looks to set a whole bunch of box office records during its opening few days, Google's doing its part to show some love and have a little fun, deciding to give browsers a little something extra… courtesy of the deadly gauntlet-wielder himself, Thanos.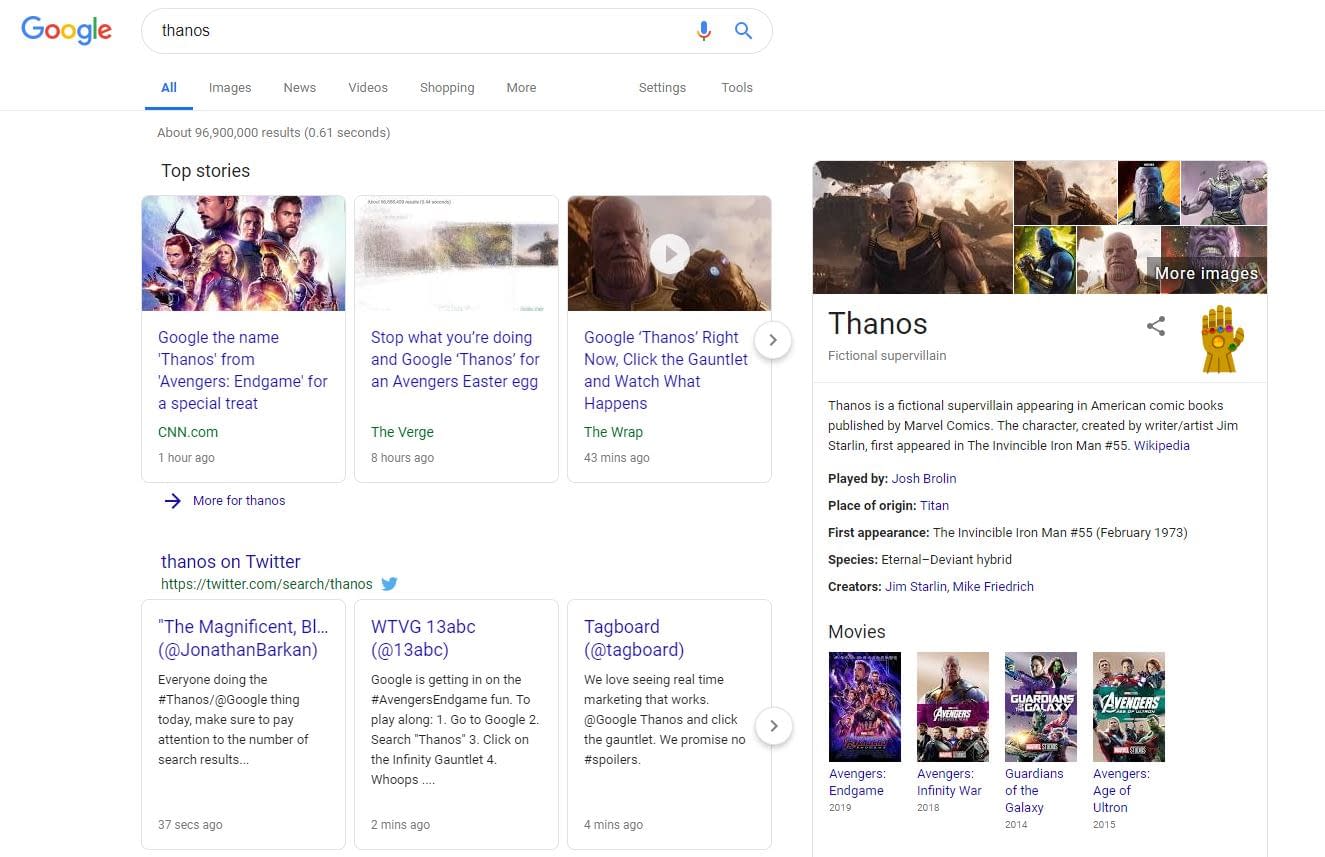 When you go to Google.com, type in "Thanos" and hit search. A snippet of Thanos' biography from Wikipedia shows up, but to the right of the header is his Infinity Gauntlet.

Click on the Infinity Gauntlet and the image triggers ta finger snap a la Avengers: Infinity War. The browser quickly scrolls down and random elements on the page start disappearing.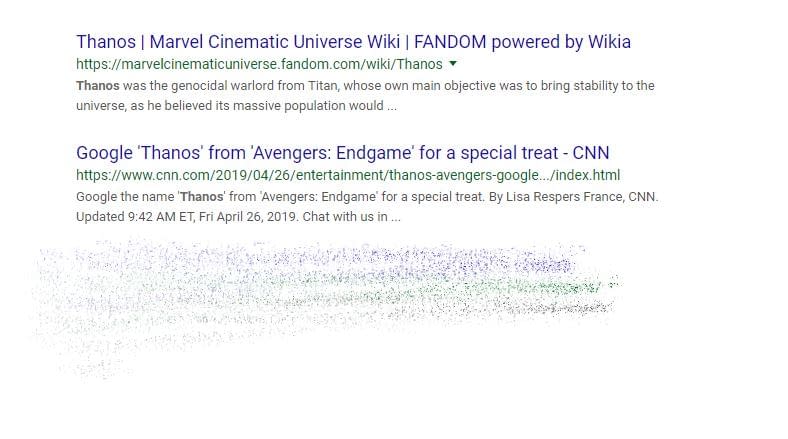 The grave course of events set in motion by Thanos that wiped out half the universe and fractured the Avengers ranks compels the remaining Avengers to take one final stand in Marvel Studios' grand conclusion to twenty-two films, "Avengers: Endgame."
Directed by The Russo Brothers, Avengers: Endgame stars Robert Downey, Jr., Chris Evans, Scarlett Johansson, Mark Ruffalo, Chris Hemsworth, Jeremy Renner, Don Cheadle, Paul Ruud, Benedict Comberbatch, Chadwick Boseman, Brie Larson, Tom Holland, Chris Pratt, Zoe Saldana, Dave Bautista, Bradley Cooper, Vin Diesel, Karen Gillan, Anthony Mackie, Sebastian Stan, Danai Gurai, Gwyneth Paltrow, and Josh Brolin.
Currently in theaters, Marvel Studios' Avengers: Endgame is on track to exceed half a billion dollars globally on opening week, and could break the $1 billion mark within a week.