Samuel L. Jackson is Not Impressed With This "Spider-Man: Far From Home" Marketing Error
Oh, dear, someone made a mistake. It isn't a stretch to say that Marvel and Sony have both made some pretty messy marketing decisions when it comes to the Spider-Man franchise. It's usually the fans that call out these marketing fails but this time the actor impacted by the fail came out to say "what the hell is going on". Only a little more vulgar because it's Samuel L. Jackson. Jackson has been playing Nick Fury since the post-credits scene of the first Iron Man movie so one would think people would know which eye Fury wears his signature eye patch over. Turns out that isn't the case.
As someone in the comment section said: "let's have a moment of silence for the intern that just lost their job".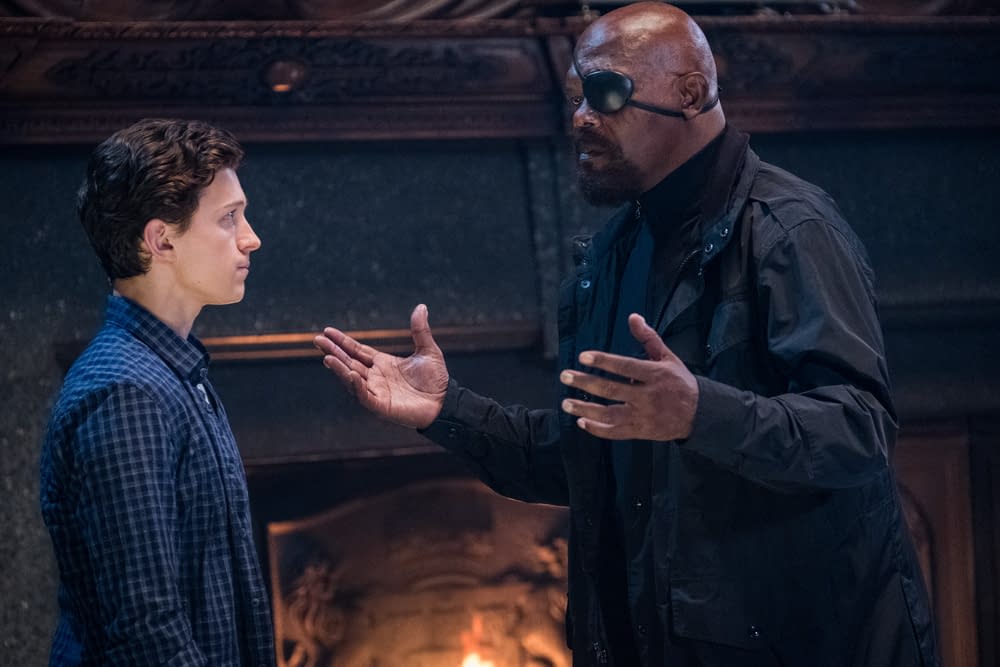 Summary: Peter Parker and his friends go on summer vacation to Europe, where Peter finds himself trying to fight off a new foe, Mysterio, who as his name indicates may not be all that he appears.
Spider-Man: Far From Home, directed by Jon Watts, stars Tom Holland, Marisa Tomei, Zendaya, Michael Keaton, J.B. Smoove, Numan Acar, and Jake Gyllenhaal. It will be released on July 5th, 2019.