SAW Marathon Coming Sunday To SYFY Without The First Film
SAW was a great film. The first in the franchise, the movie was a great thriller first, and I do not care who you are, that twist at the end was an all-time jaw-dropper. What it led to was a bunch of uneven sequels that stopped being good after Part 3. So it is weird that SYFY would air what they are calling the "Saw and Disorder" marathon this Sunday and are not showing the first film. Every other movie in the franchise is being aired, including the network premiere of Jigsaw, the last movie to hit theaters a couple of years back.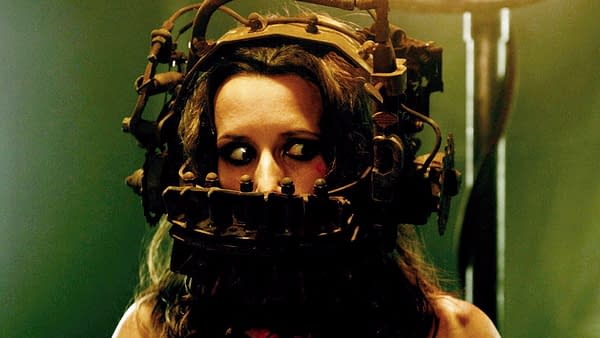 SAW Marathon Schedule
How can you air a franchise marathon, especially this one, without the first film? I understand they may not have the rights to stream it, but not only is it the best of the bunch, but it also introduces you to the main players in the whole thing. Not to mention this is broadcast cable, so the films will be pretty chopped up, to begin with. SAW fans love these films, especially the later ones, for the inventive kills and violence. That is all taken away on a network like SYFY. Such a strange decision. Here is the schedule if you are inclined to sit down and watch on Sunday, April 26th:
Part II 8:30-10:30 AM ET/PT
Part III 10:30 AM-12:30 PM ET/PT
Part IV 1-3 PM ET/PT
Part V 3-5 PM ET/PT
Part VI 5-7 PM ET/PT
SAW 3D 7-9 PM ET/PT
JIGSAW 9-11 PM ET/PT
That is a whole lot of that franchise to take in all at once. Of the films, I enjoyed Part 3, and I think Part 6 the most out of what they are showing. The rest…ehh. I didn't even bother to see Jigsaw. Maybe someday, when I can binge the whole series at once without commercials and Part 1.