New Line Cinema Announces a 3rd Movie in the Annabelle Series at Scarediego
Our own Jeremy Konrad is attending the Scarediego event at Comic-Con International.
The Conjuring turned out to be a much bigger move than anyone at New Line Cinema could have ever predicted. Not only did it kick off the big-screen directing career of James Wan but also David F. Sandberg, both of whom are going on to direct movies for DC Comics. However, it was all about the horror at the Scarediego event at Comic-Con International.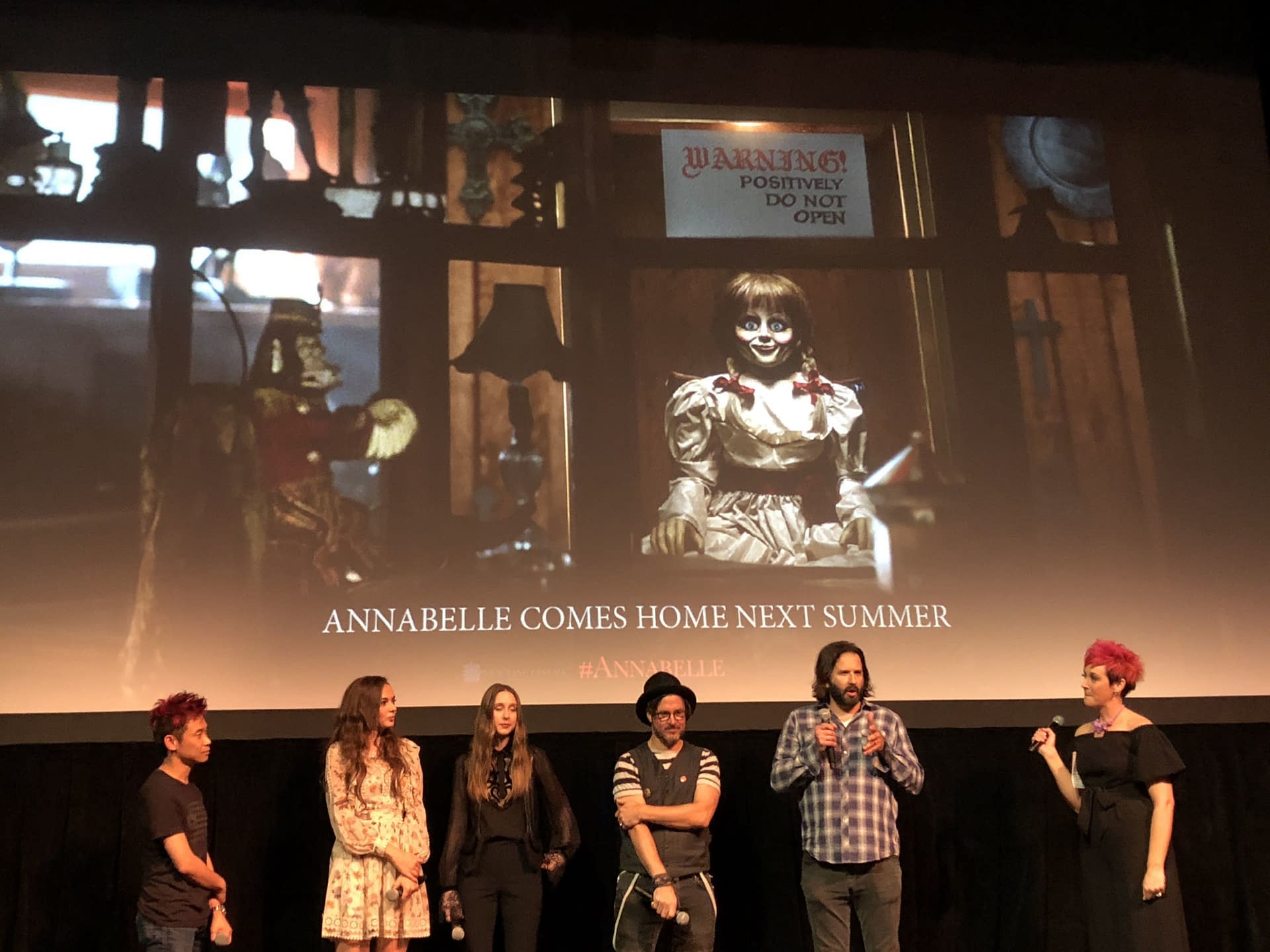 The horror-specific event was held at on Wednesday night, and one of the announcements made was a third movie in the Annabelle series. While the first movie got mixed reviews, the second was very received and both did well at the box office.
According to our own Jeremy Konrad, Wan called it "a night at the museum with Annabelle." The Warrens bring her home and she activates all of the other things in their museum. Annabelle goes after the Warrens' daughter Judy.
It's going to be written by Gary Dauberman, who wrote the recent adaptation of It, the first two Annabelle movies, and The Nun.
The horror genre is really getting some love in recent years, and New Line is right at the front of the pack. They continue to develop new original and franchise movies to scare the pants off of us, and we can hope this niche genre continues to get the good movies it so deserves.