[#SDCC] Marvel Studios Shows Off "Black Widow" Footage
Marvel Studios had their big presentation at San Diego Comic-Con yesterday and we got all the announcements. After remaining mum on their future plans for a very long time Kevin Feige took to the stage to tell us Marvel's plans for the next two years. Despite the fact that he was only telling us two years worth of material Marvel had plenty to tell us.
However, despite the fact that Marvel had plenty to tell us that didn't mean they had a lot of footage to show off this time around. Unlike previous years where entire clips of upcoming movies were shown we're a little under 10 months away from the next movie and they've only been shooting a month. Before Marvel would show off some footage from Black Widow, the next movie to come out, we did get a brief something from one of the TV shows.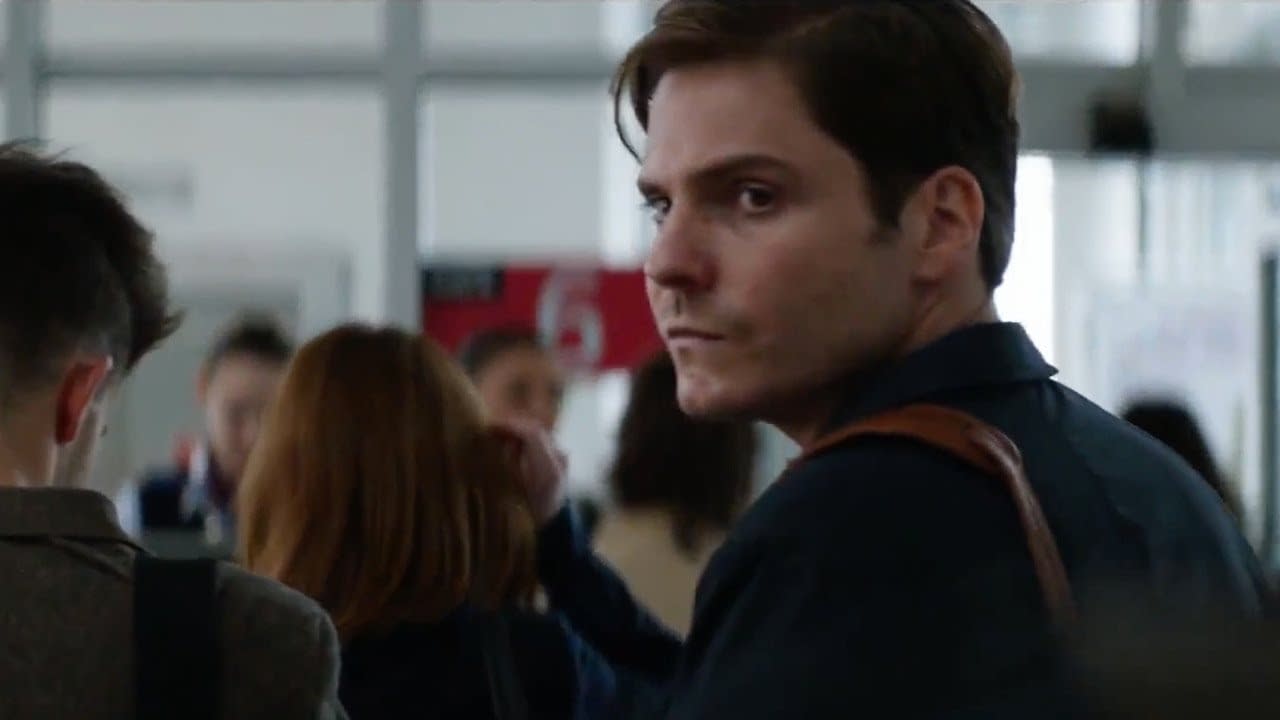 Falcon and the Winter Soldier is the first of the Marvel Disney+ shows to come out in Fall 2020 and while Marvel didn't share a trailer they did have an interesting way to reveal that a character is returning. Daniel Brühl, who played Zemo in Captain America: Civil War, appeared on the screen on stage. It was a 4th wall breaking video similar to the way Loki appeared on stage yeard ago. Zemo was "taking over" the panel and tried to trigger the Winter Soldier, stars Anthony Mackie and Sebastian Stan were on stage, with the words.
He then says that those words no longer work and mentions that he wanted to tell them that he'll see them soon. The transmission begins to cut out but not before Zemo picks up a purple mask and puts it on. Zemo returning is a good plan for this series since he is an extremely interesting villain and one of the only Marvel villains who won in the end. His plan was to break up the Avengers and he succeeded. It's going to be a lot of fun to see him return.
The rest of the panel was largely graphics to accompany title cards but we did get some new footage from the upcoming Black Widow movie. Marvel has been saying for years that Natasha was going to get her own movie and next May it's finally coming out. They brought out the entire cast before dropping a brief teaser since they've only been shooting a month, that Marvel won't be releasing wide.
The footage begins with various scenes from Natasha's (Scarlett Johansson) time in the Marvel universe overlayed with the talk she has with Steve in Avengers: Endgame about how she had nothing before this job. We cut to a city and the word Budapest appears. Budapest was a reference in the original Avengers between Natasha and Clint Barton but they have never explained exactly what happened. It seems that we're going to find out now.
We follow Natasha to an apartment where she comes upon Yelena (Florence Pugh). "I know you're out there," Yelena calls out as Natasha enters the room.
"I know you know," Natasha replies as they confront each other with guns drawn. "Are we going to talk about this like grown-ups?" Natasha asks.
"Is that what we are?" Yelena replied. They use the same move at the same time to take each other's gun and then a brutal fight breaks out. The two women pull no punches as they beat each other senseless and the fight looks like something you would see in a Bourne movie only with better editing. Eventually, they are using the same shower curtain to strangle each other and we cut to black. The next thing we see is Natasha pouring a drink and saying that "it's good to see you, sis. You just had to come to Budapest."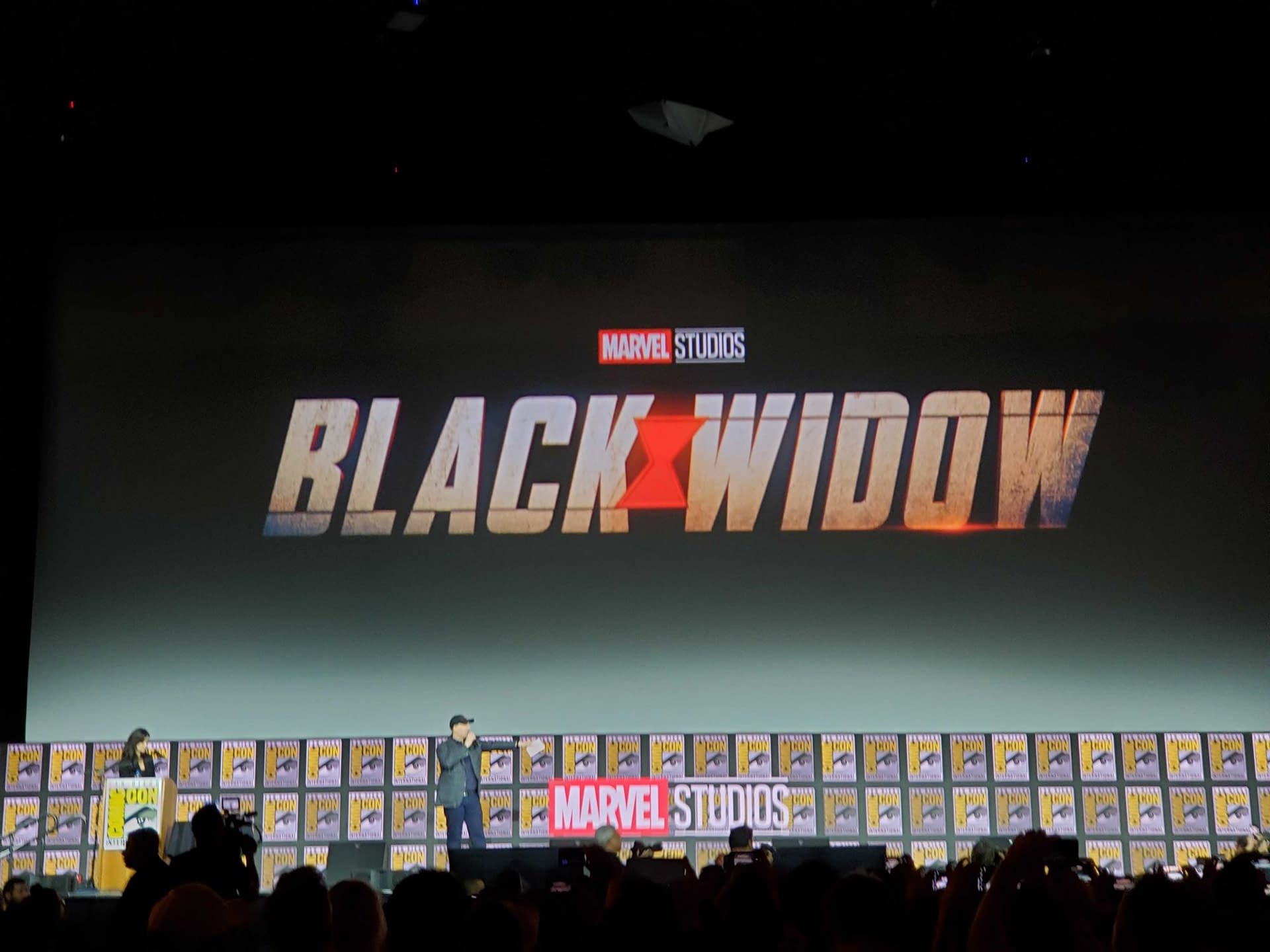 We get a montage after that of various scenes that, again, look like a Bourne movie. We see Natasha running through the mountains, we see a motorcycle chase, more agents of the Red Room on a roof. Then we see a car crash on a roof. Natasha pulls herself from the wreckage and shoots at someone coming for her. The bullet bounces off a shield and the look of the armor seems to confirm the Taskmaster. We don't see who is under the mask but he and Natasha fight for a moment and their movements are similar as well. The fight ends with them kneeling at one another. As for who is playing Taskmaster they don't say but Ray Winstone has been cast in this movie so that's a possibility.
We shouldn't expect Marvel to release this footage since it is clearly rough cut and not meant for public viewing. However, if this is the kind of brutal fights we can expect from the Black Widow movie it could be something really cool. The female spy genre is a fun one and it's going to be interesting to see how Marvel blends that with the most fantastical elements of the universe.
Black Widow, directed by Cate Shortland, stars Scarlett Johansson, Florence Pugh, David Harbour, O. T. Fagbenle, Rachel Weisz, and Ray Winstone. It will be released on May 1, 2020.