Watch: Teenage Seth MacFarlane in a Star Trek Fan Film
Seth MacFarlane really is a giant Star Trek fan. Back at SDCC this year, we had the chance to talk with him a bit about his then-upcoming series for FOX, The Orville, and his love of all things Trek. He totally and completely sold us on the show in that 20-minute block, as did longtime Trek producer Brannon Braga, stating that "Seth's heart is really in the right place." Seth admitted that "this show, more than any others I've done, is the one I came to Hollywood to make," during our time with him:
"I love comedy, I love sci-fi, and to try to exist in both worlds is a challenge, to do it in an hour long format is an absolute joy. There is a certain aspirational hopeful optimistic sci-fi that hasn't really been done in 15-20 years. Star Trek did it for a long time, but then they evolved into something different, so it left open that space for that thing we all used to love so much. That's what I'm trying to recapture, while at the same time a brand-new spin on it with some ingredients that no one has ever seen before."
Obviously now we've gotten an entire first season of the sci-fi comedy from MacFarlane, and it speaks for itself. The obvious amount of love for Star Trek, the desire to show the spaceship happenings from a place of optimism rather than cynicism, nods to the original Trek for sure.
And yet, some fans still question Seth's true fandom and love of the franchise. Thanks to this video posted by 'TrekGenius News ertainment', we have proof of how deep his Trek roots go.
Here we have a teenage Seth MacFarlane with friends creating a Trek fan film, with some pretty damn impressive special effects and sets:
FOX's The Orville is set to return in 2018 for a second season.
---
---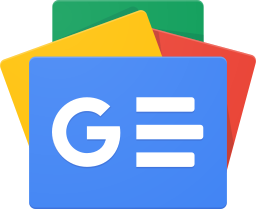 Stay up-to-date and support the site by following Bleeding Cool on Google News today!