Social Media Responds To Kevin Smith's Tusk And The Announcement Of Clerks 3
By Dylan Gonzalez As Rolling Stone reports, despite Tusk's mediocre box office return and mixed reviews, filmmaker Kevin Smith has been awarded funding for Clerks 3, bringing the director back to his View-Askewniverse roots. It will (presumably) conclude the saga of convenience store workers Dante and Randall. He announced the news on his Hollywood Babble-On podcast:
A year and change ago I was desperately trying to get Clerks III made for the 20th anniversary and that desperation – I must have reeked of it because I couldn't fucking find money and shit. But it was Tusk, people going, 'Holy fuck, what else do you have?' And I was like Clerks III and they're like 'done.' So, everybody that's like, 'He failed, he failed,' I'm like 'Thank you, I failed into doing Clerks III.
So Tusk was an anti-success and Smith has now failed upward. Marilyn Ghigliotti, who played Dante's girlfriend Veronica is the first film, announced on her Twitter that she was indeed in it and supplied a link to the film's IMDB page.
Because i keep getting asked, heres the csst list so far. Yes, im in. Clerks III http://t.co/zsrpm7WlED

— Marilyn Ghigliotti (@ThatClerksGirl) September 29, 2014
Though no official casting has been announced, the IMDB lists Brian O'Halloran, Jeff Anderson, Trevor Fehrman, Rosario Dawson, Jason Mewes and Smith himself will all be returning as Dante, Randall, Becky, Elias, Jay and Silent Bob.
And even though mainstream critics did not hotly receive Tusk, it still received some praise from various sources. This is what social media had to say about it:
@tuskthemovie is a midnight movie love letter from @ThatKevinSmith! A fantastic challenging comical horror freakfest of the highest order!

— Jon Schnepp (@JonSchnepp) September 21, 2014
.@ThatKevinSmith's #Tusk is beyond fucked up in all the best ways possible. I went full walrus, and I couldn't be happier! Thank you, sir!

— Patrick Campbell (@pj_campbell) September 21, 2014
@justinlong @ThatKevinSmith I'm probably the only one who thought the Walrus was actually adorable. It just needed some fur. #WalrusYes

— ERIC-HOSHI (@Hosh_Dog) September 21, 2014
It took big ol balls to put this movie out. You are a huge inspiration for taking a sketch and creating a finished product @ThatKevinSmith

— Ryan Cooper (@RyanCooperSound) September 20, 2014
Tusk, @ThatKevinSmith's new movie sounds really bad. By bad I mean I really want to SEE IT BAD. @justinlong gets turned into a walrus? Yeah.

— Starfishncoffee (@starfishncoffee) September 20, 2014
@ThatKevinSmith Tusk is the stupidest piece of cinema I've ever seen. And I loved it.

— Kid Genesis (@bajahandblast) September 20, 2014
@ThatKevinSmith saw TUSK, and was angry at how much I hated it. But I haven't been able to get it outta my head ever since. So good job? — Adam Dawes (@dawes_adam) September 19, 2014
.@ThatKevinSmith's TUSK is like an old roller coaster: it's intense, you're worried it may fall apart, but it's fun as hell. #WalrusYes — Nathan Gonzales (@DarkNateReturns) September 19, 2014
Watched #Tusk and found myself equal parts repulsed and inspired so I stayed up until forever writing. Thanks @ThatKevinSmith #WalrusYes

— Keith Carey (@keithtellsjokes) September 19, 2014
Francesco Francavilla's tribute:
"YOU MUST LEARN TO SWIM!" @tuskthemovie @ThatKevinSmith #WalrusYes pic.twitter.com/whxh4aufiV

— FrancescoFrancavilla (@f_francavilla) September 10, 2014
3 days until @tuskthemovie premieres at #TIFF. Are you ready? #WalrusYes pic.twitter.com/m9bn8KuTFD

— Tusk (@tuskthemovie) September 3, 2014
Some Facebook quotes: As you can see, the "F-word" was a pretty popular way to describe it.
Dylan Gonzalez happens to love beer and comic books and luckily found a place to write about both because he has no idea how to actually make money in the real world. He lives in a cave in New Jersey. Tweet him at @BeardedPickle, follow his own beer blog at http://boozegeek.tumblr.com/or email him at dylan.gonzalez1990@gmail.com.
---
---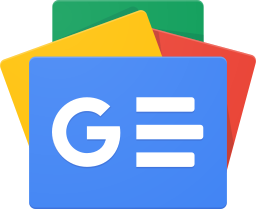 Stay up-to-date and support the site by following Bleeding Cool on Google News today!