'Star Wars': Bob Iger Says "Hiatus", Kathleen Kennedy Says "10 More Years"
Before you Star Wars fans start to panic about all the other sites running a story where Disney CEO Bob Iger commented on the cosmic conflict franchise going on hiatus after The Rise of Skywalker, maybe reading the full quote would be a good idea. Yes, he did say "hiatus", but what he said before that sort of explains the soundbyte from the Bloomberg interview.
"We have not announced any specific plans for movies thereafter. There are movies in development, but we have not announced them. We will take a pause, some time, and reset because the Skywalker saga comes to an end with this ninth movie. There will be other Stars Wars movies, but there will be a bit of a hiatus."
There will be two Star Wars tv series coming to Disney's new streaming service Disney+ come November, and a slew of other rumored titles being looked at as well. Rian Johnson, who directed Star Wars: The Last Jedi for Disney / Lucasfilm, is working on a brand new trilogy of films that aren't Skywalker-related. The team behind Game of Thrones David Benioff and Dan Weiss are also working on….something…so it's not like we aren't getting more Star Wars.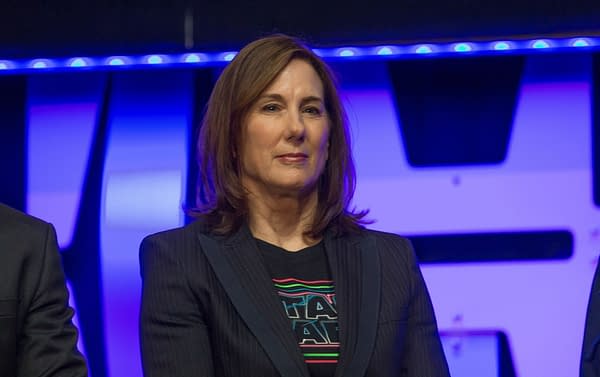 Cut to what LucasFilm President Kathleen Kennedy said to The Hollywood Reporter during Celebration in Chicago about "planning the next 10 years of Star Wars":
"We are looking at the next saga. We are not just looking at another trilogy, we're really looking at the next 10 years or more. We knew we were going to close this up, we knew that even before we started The Force Awakens.

This [movie] is the culmination of the Skywalker Saga; it's by no means the culmination of Star Wars. I'm sitting down now with Dan Weiss and David Benioff…and Rian Johnson. We're all sitting down to talk about, where do we go next? We've all had conversations about what the possibilities might be, but now we're locking it down."

So yes, it's very likely we'll get a break from FILMS, for probably 2-3 years, and maybe even a slowdown of the release of them to 2 years between rather than each December. But 'hiatus' is almost too strong a word for what it sounds like the actual plans are.
We'll know more about The Mandalorian later today as the official panel kicks off at 11am (CMT).
Always in motion is the future.