While attending CinemaCon we were pleased to get an invite to check out the Star Wars: Secrets of the Empire VR installation that was opening at The Void at the Venetian hotel in Las Vegas, Nevada. This is something that has been on my bucket list for quite some time, but as someone with glasses I often have a hard time with VR. I was also traveling with a friend, photographer Denzel Eslinger, who took a lot of pictures for us at CinemaCon. He wears contacts, so the two of us decided if this form of VR didn't give either of us headaches or make us sick, then the technology must be really getting to a new level.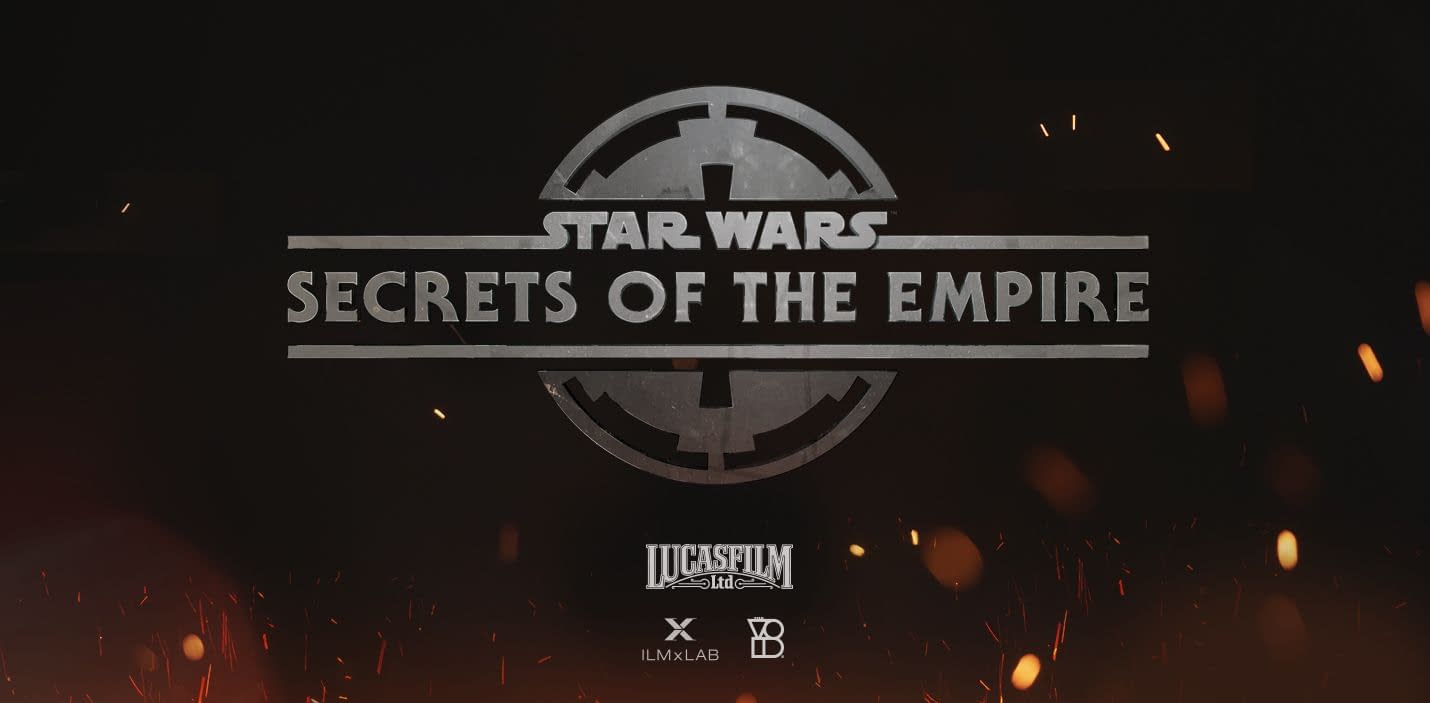 We arrived at the installation in the Grand Canal Shoppes in St. Marks Square. We were taken into the installation and were brought to a back room, where we were shown a video. The video was a message from Rogue One: A Star Wars Story's Cassian Andor telling us that he has a mission for us. After the short video explained that we'll be traveling in his place with K2-SO, we were taken over to the area where we got our packs. The vest and helmet are all a little heavier than you might expect. However, Denzel and I both noted that it wasn't as heavy as the camera and convention gear we'd been lugging around. The two of us, plus the rep that got us the booking, were steered into a small room, and we entered the experience.
It was a little much to start off with. Both Denzel and I experienced a little vertigo and dizziness, but it settled fairly quickly. The actual experience itself around 30 minutes including the video, but it feels a lot longer than that. We won't get into the details of the actual story (because spoilers), but the pictures do show that we're on Mustafar. You move through different areas as the experience goes on, and the room gets warmer or colder depending on whether you're indoors or out. It makes it a lot easier to make each area feel distinct, but considering two of the locations for this are Orlando, Florida and Las Vegas, Nevada making everyone sweat like crazy isn't exactly fun.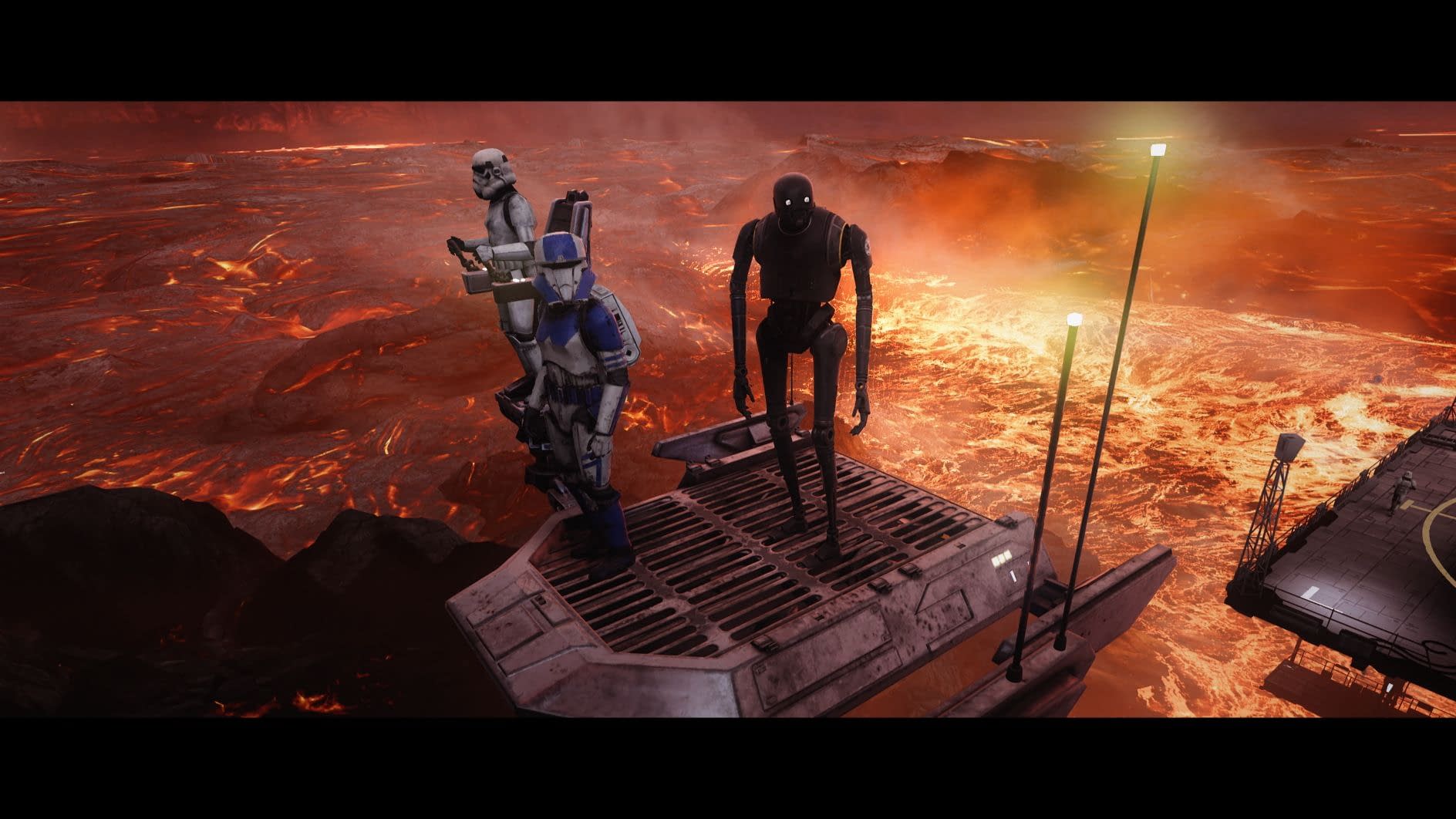 The technology is pretty interesting, with both Denzel and I getting distracted a few times as we tested to see what was interactive and what wasn't. The blasters you are given have a very slight delay and make it very hard to aim initially. A short segment where you are given some target practice would have made this a lot easier. There was also an issue with hands. In theory we were supposed to be able to see stormtrooper hands when we held out own out. However, at least on my end, I had a hard time making my hands appear. This became a problem when we were asked to enter a sequence to open a door. We had such a hard time with it that Denzel eventually just shot out the console instead of trying to make it work.
Overall, the experience is absolutely worth the price for Star Wars fans and maybe even non-fans alike. As previous stated we were both people who tend to get headaches with 3D movies and VR, and aside from a few issues at the beginning we settled in fairly quickly. The delay with the guns is something that could be worked out but, again, you get used to it as the experience goes on. The technology isn't perfect, but it's never going to get there unless people keep pushing it. It's a very cool thing to be standing next to K2-SO and be able to reach over to touch something that feels like him. It's awesome to feel the heat coming off the lava and the hits of the blasters.
The Void was gracious enough to give us a little goody bag with a few pieces of swag and cookies (which were shared with the press representatives in the CinemaCon press room). You get quite the experience for the $40 per person price tag. Both Denzel and I agreed that we would be more than willing to try it out a second time and pay, with our own money, to do it again. Star Wars: Secrets of the Empire is open now in Las Vegas, Nevada with other locations open in Anaheim and Glendale, California and Orlando, Florida. If you're able to make it so one of the locations, this is absolutely worth your time and money.
Enjoyed this article? Share it!