Concerned Fan Starts Petition To Get Warner Bros To Let Anyone Other Than Zack Snyder Direct The Batman
A concerned fan writes… On Tuesday, we received the news that Ben Affleck was stepping down as director of The Batman, after months of claiming he would only direct the film if the script was good. We won't speculate here on what that says about the script. On Thursday, a group of fans, for reasons we may never fully understand, started a petition asking for Zack Snyder to direct the film instead. We, the undersigned, hereby suggest that Warner Bros slow down and consider an alternate option: allow absolutely anybody else to direct The Batman, and keep Zack Snyder as far away from it as possible.
We know this sounds like a radical proposal, considering Zack Snyder has directed such classics as Man of Steel and Batman v. Superman: Dawn of Justice. Then again, this is not so radical a proposal, considering Zack Snyder directed Man of Steel and Batman v. Superman: Dawn of Justice. While those films were commercially viable, both underperformed compared to the potential of the characters in the current superhero movie landscape. It's true that people will probably go to see even a terrible Batman movie, but that's no excuse to make one when there are better options.
What better options, you ask? Literally any other option.
To help speed things along, Bleeding Cool ran a survey of readers looking for their choice to replace Affleck on The Batman. Currently, Mad Max director George Miller leads the pack with 24% of the vote, though "a monkey wearing a director's cap" follows closely in second place with 18%. Either of these choices would be better than Zack Snyder to direct The Batman. Other popular choices include Clerks director Kevin Smith (9%), Fuller House star Candace Cameron-Bure (5%), and a four-way tie between Lexi Alexander, Uwe Boll, Joel Schumacher, and "the ghost of Ed Wood" (3%). Some of these choices are more serious than others, but all would be preferable to Zack Snyder.
Zack Snyder is already directing Justice League. We've seen the poorly-lighted photos, we've heard the rumors about the film being a mess, and we've resigned ourselves to this reality. But it's not too late for The Batman.
Please, Warner Bros. Consider hiring literally anyone other than Zack Snyder to direct The Batman. You can choose someone from Bleeding Cool's poll, or someone else entirely, or, as 2% of Bleeding Cool voters suggest, "just let the actors figure it out." But whatever you do, please, oh god, please, not Zack Snyder, not again, anyone but him.
Thank you for listening.
Sign the petition here, at Change.org.
---
---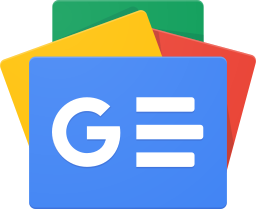 Stay up-to-date and support the site by following Bleeding Cool on Google News today!