 Alasdair Stuart writes;
The SyFy channel have just announced, well, a vast array of stuff, all of which, weirdly has a certain air of 'HA! You want science fiction?! Come GET it!' to it. I'll get to the original series in a separate post but first off they've confirmed two very fun books being adapted into mini-series.
Ringworld, by Larry Niven and Jerry Pournelle is one of the definitive pieces of 'Big Crazy Artefact' science fiction. Here's how Deadline describes it;
"…a team of explorers travels to the farthest reaches of space to investigate a mind-blowing alien artifact called Ringworld, an artificial habitat the size of 1 million Earths. They discover the remnants of ancient advanced civilizations, mysteries that shed light on the origins of man and, most importantly, a possible salvation for a doomed Earth."
They have Michael Perry, who did some fun, odd work on The River and Paranormal Activity 2)i adapting the book and MGM TV and UCP are co-producing with William S. Todman Jr. and Edward Milstein executive producting. It's a good fit for them, lots of human drama, some pretty achievable aliens and some really chunky spectacle. Plus action science fiction archaeologists is something I've been waiting to bite into the zeitgeist since the IPX episodes of Babylon 5 so I'm excited.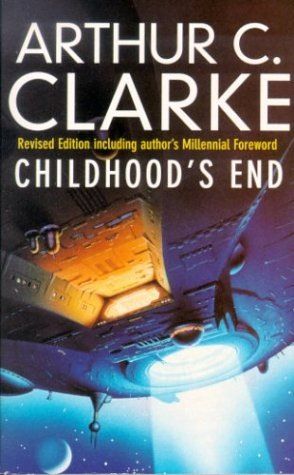 The one I'm excited, and frankly a little mystified by, is Childhood's End. Written by Arthur C. Clarke it's the story of a peaceful first contact with ana alien race called the Overlords. Whilst they look demonic, they're apparently benign and become part of Earth culture. Until the amount of psychic children starts to increase…It's a gentle, sad, horrible book that's quite unlike anythin else Clarke wrote. I'm incredibly doubtful it can be done without resorting to sub V-reboot levels of cackhandedness but I'm thrilled they're trying. Michael De Luca, producer on The Social Network, is producing.
These are acknowledged classics of the genre and, whilst SyFy doesn't exactly have a good record with those, you can't fault them trying. Besides, if we get even a kind of okay adaptation of Childhood's End it's still going to be unlike anything else on TV right now.