Taika Waititi, Margot Robbie Have Already Filmed Parts of'Suicide Squad' According to James Gunn
Suicide Squad is not due in theaters until 2021, but director James Gunn has confirmed that some scenes have already been filmed. Director/actor/awesome human Taika Waititi has apparently already gone in front of the camera for whatever part he is playing in the film. Gunn has been doing fan q&a on his Instagram stories on the weekends as of late, and he confirmed it during this latest round this morning.
Also Margot Robbie has filmed "some, not nearly all" of her Harley scenes for Suicide Squad as well. Could the Birds of Prey be making an appearance? We really do not know a ton of information about Suicide Squad at this point, besides the cast and release date. Besides Robbie and Waititi, the Suicide Squad this time out also includes Viola Davis as Amanda Waller, Jai Courtney as Captain Boomerang, Joel Kinnaman as Rick Flagg, David Dastmalchian as Polka-Dot Man, Steve Agee as King Shark, Daniela Melichior as Ratcatcher, John Cena as Peacemaker, Flula Borg, Nathan Fillion, Mayling Ng, Pete Davidson, Sean Gunn, Joaquin Cosio, Juan Diego Botto, Storm Reid, Taika Waititi, Alice Braga, Tinashe Kajese, Peter Capaldi, Julio Ruiz, Jennifer Holland, Idris Elba, and Michael Rooker, of course.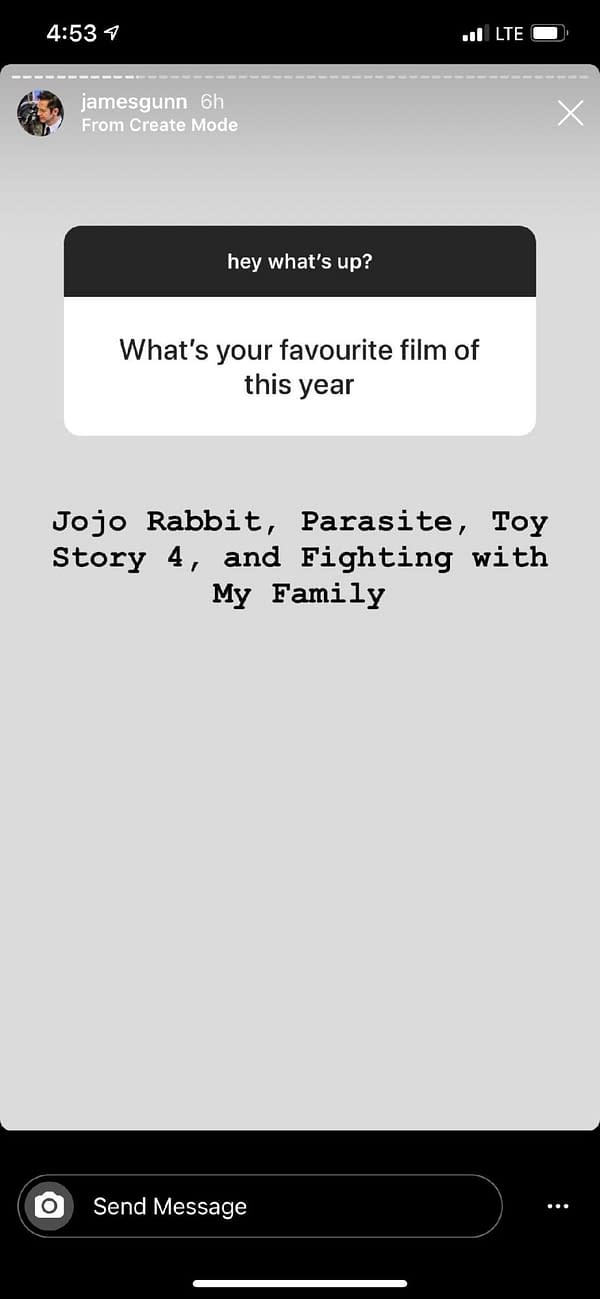 Also of interest during the posting, his favorite movies of the year include Jojo Rabbit (nice), Parasite, Toy Story 4, and Fighting With My Family, the biopic of WWE Superstar Paige. Didn't peg ya for a wrestling fan James, but that is kinda cool.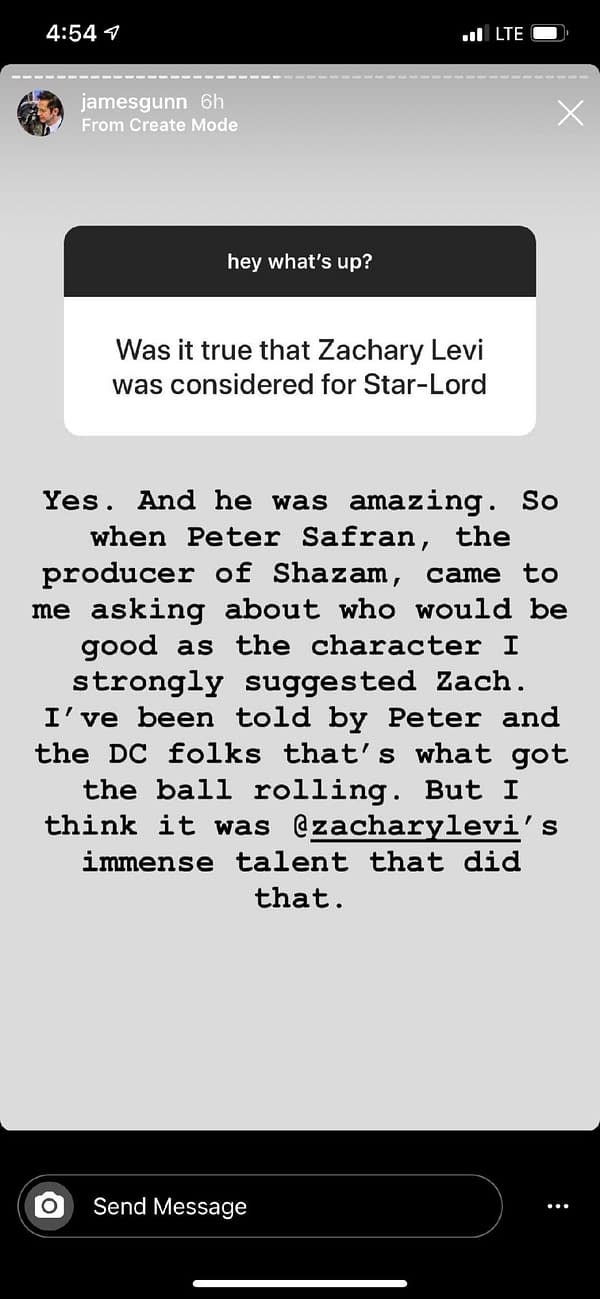 Also of interest is that Zachary Levi was up for the role of Star Lord, even though he had already as Fandral in Thor: The Dark World by then. When he didn't get that, Gunn took note of him and kinda helped get him cast as Shazam. So, thank you James Gunn for helping with that as well.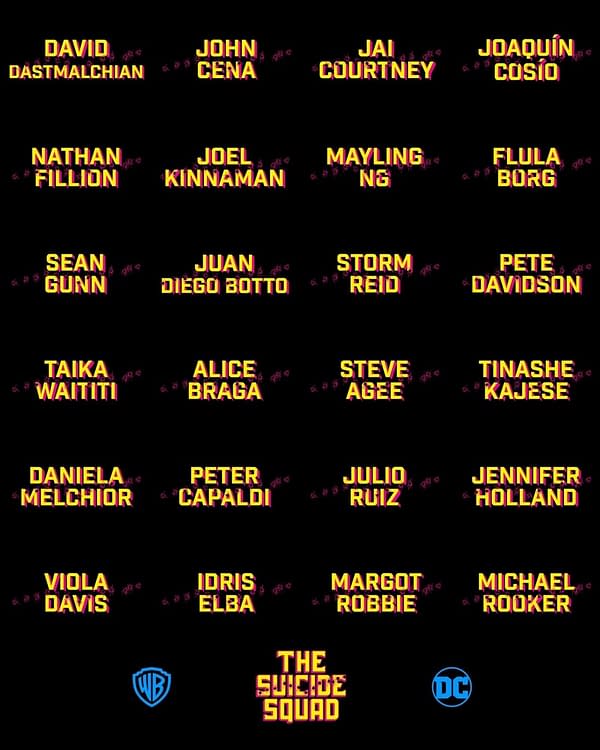 Suicide Squad opens on August 6th, 2021.