'Taken' Director Slated To Direct "Female-Centric Action Project" 'Peppermint'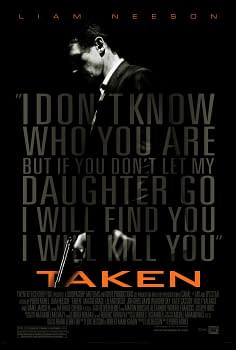 Hollywood is starting to finally realize that you can have an action movie star someone other than a generic (usually) white guy with a gravely voice. This is why hearing about a fierce bidding war for Peppermint, a female-centric action movie, is such good news according to The Hollywood Reporter. It's also been put in the hands of Pierre Morel who directed the original Taken. Lakeshore Entertainment paid somewhere in the low to mid seven figures for the project and plan to fast track it into production by the end of the summer. It's being called the "female John Wick" and Lakeshore isn't unfamiliar with female lead action movies as they are responsible for the Underworld franchise.
Peppermint is a revenge story centering on a young mother who finds herself with nothing to lose, and is now going to take from her rivals the very life they stole from her.
Tom Rosenberg, Gary Lucchesi, Richard Wright and Eric Reid of Lakeshore will produce the project with a script written by London Has Fallen co-writer Chad St. John.
Look for casting announcements for Peppermint in the upcoming months.