Each turtle's weapon of choice is the focus of the first teaser posters released for the new Teenage Mutant Ninja Turtles.
Raphael: Donatello: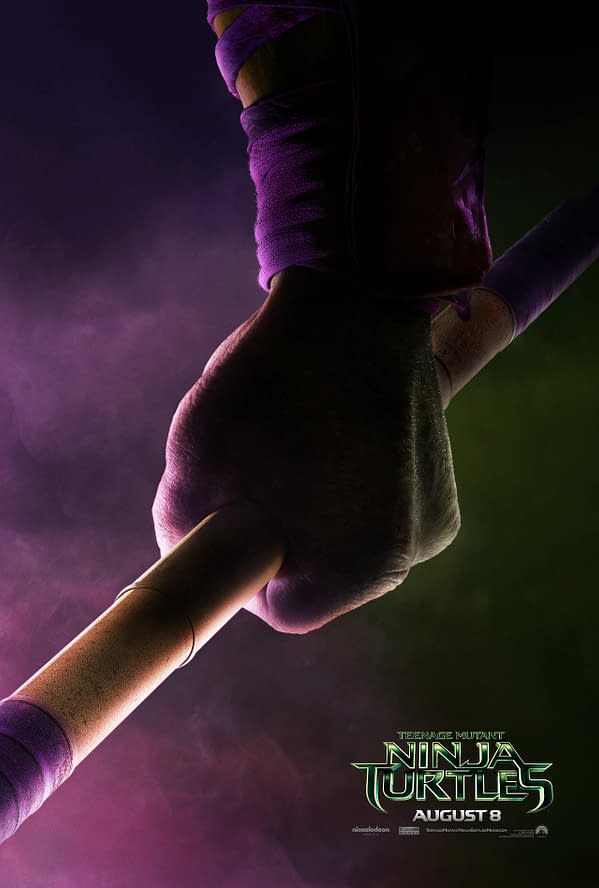 Michelangelo: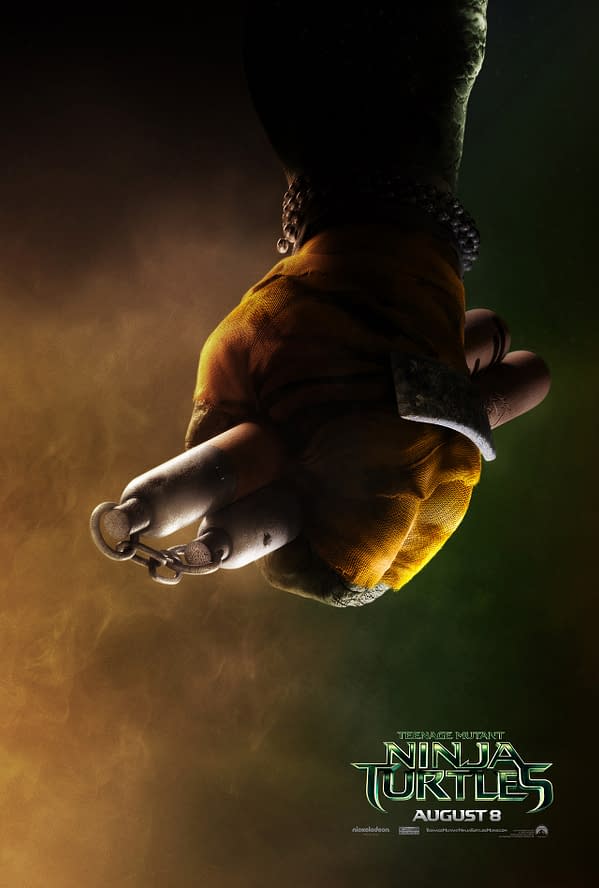 Leonardo: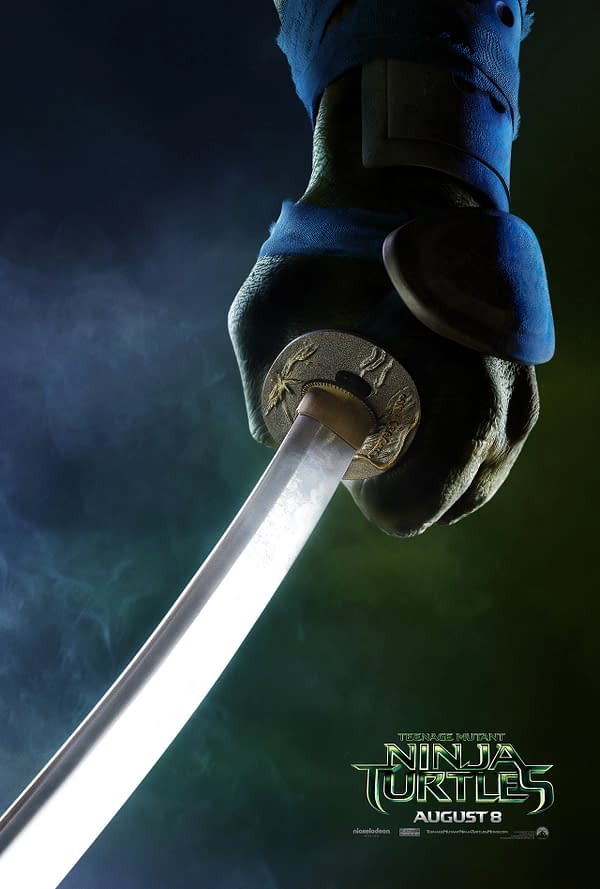 Jonathan Liebseman directed the CGIed reboot, but producer Michael Bay certainly has his fingerprints all over it as well. The new Turtles comes out on August 8th.
Enjoyed this article? Share it!