Tenet Star John David Washington Quizzed Nolan About The Script Daily
Tenet is still set to release into the world in July, and the cast and director Christopher Nolan are starting to make the press rounds about the film. While not revealing much of anything, star John David Washington recently sat down with ComicBook.com and revealed that we aren't the only ones with questions on Tenet. It turns out that the cast themselves also had a bunch of questions about the filmmaker's new film, often asking him questions about the script daily so they could keep it all straight. This feels like something that probably happens on all of his films to be honest.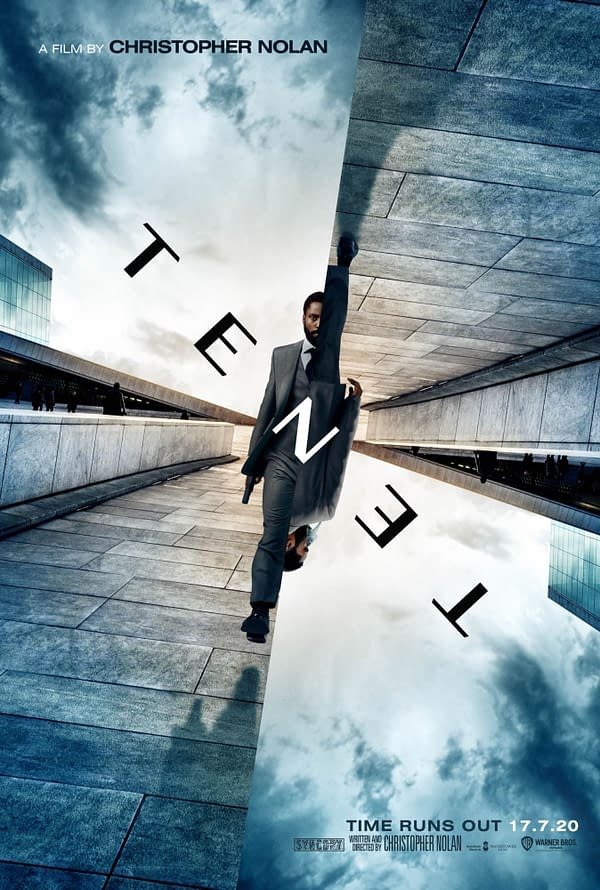 Tenet Has Many Mysteries To Unravel
"Every day I had questions for [Nolan]. But he was very gracious, and he answered them very calmly and patiently. It was important that the actors could track the story correctly, so we could tell it the best way we could, and he was very patient with us. I say that very politely. Really, it's interesting, because there are just little nuggets of information and just breadcrumbs of information about the movie that I'm surprised [Nolan] was willing to reveal. And I love that he did." In case you missed it earlier this week, here is the new trailer and synopsis for the film. Don't worry: they do not reveal much of anything about Tenet.
"Armed with only one word – Tenet – and fighting for the survival of the entire world, the Protagonist journeys through a twilight world of international espionage on a mission that will unfold in something beyond real-time. Not time travel. Inversion." Tenet, directed by Christopher Nolan, stars John David Washington, Robert Pattinson, Elizabeth Debicki, Dimple Kapadia, Aaron Taylor-Johnson, Clémence Poésy, Michael Caine, and Kenneth Branagh. It will be released on July 17, 2020, hopefully.