There's a prequel to Grease in the works, further evidence that the Hadron Particle Collider actually fractured the multiverse. It's that whole Berenstein/Berenstean thing all over again, except this time somebody decided that Grease, one of the most horrendous piles of offal to ever dribble out of a projector, was worthy of a prequel.
Grease, for those of you not in the know, is the story of Danny Zuko and his really creepy pals, who go to a high school for 30 year olds in hopes of scoring with girls through the power of doo-wop music. It was hugely popular in 1978, but so was disco. Don't judge us.
What's that, Karen? What about Grease 2? Yeah, I remember that. I'm giving Hollywood a pass on that because it was also terrible, and cocaine flowed through studio lots like rivers. Mistakes were made. Besides, Michell Pfeiffer was in it, and she really tried her best.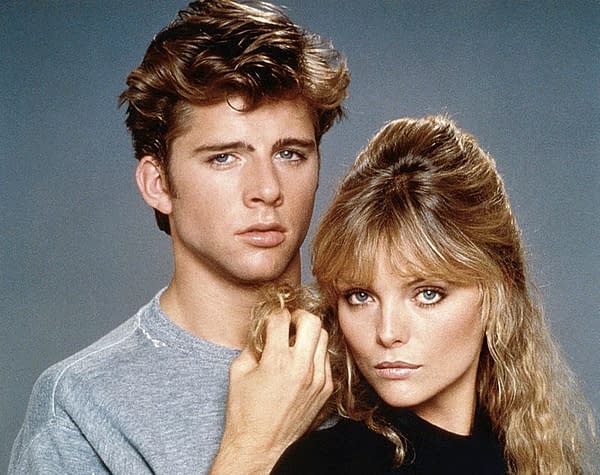 So, here we are in two-thousand-freaking-nineteen, and John August, the Big Brain behind the Big Fish script, is writing the prequel to Grease. Paramount is calling it Summer Loving, because, you know, that's a song. From Grease.
What, Karen? Yeah, you're right. Big Fish was amazing, and maybe August can pull off a fantastic script. He also wrote the Charlie and the Chocolate Factory remake, so I'm not holding my breath.
Oh, hell. John August's most prominent work is with Tim Burton. Please don't have Tim Burton direct the prequel to Grease. Please.
Or maybe do. Johnny Depp is about as old as John Travolta was when he played Danny Zuko back in 1978.
The prequel is supposedly going to tell the story of Danny and Sandy's summer fling that was alluded to in the original. I'm sure there's an entire movie's worth of content there…
But why stop with the prequel? Here's some ideas for further Grease related projects:
Grease: 2049: Robo Zucko tries to find an interface that will put up with his wildly gyrating servos. Post Malone plays Zucko's pants.
Grease: The Korea Years: Think of it as MASH: the Musical, with Rizzo in the Hot-Lips role.
21 Grease Street: The kids from Rydell High are secretly musical undercover cops. Also starring Johnny Depp.
I could go on and on, but I'm going to go find a bottle of something and watch a real musical, perhaps one that will help me forget this news.
Enjoyed this article? Share it!