The Batman Moves to Fall 2021 and More Warner Bros. Date Changes
The ongoing release date shifting continues only this time it's Warner Bros. stepping up to the plate to announce a new round of delays. We're now starting to see the other ways the COVID-19 pandemic is impacting productions as movies that were in production are starting to see delays. Deadline has the latest series of release date shifts, and the first one comes in the form of The Batman. The Matt Reeves directed movie was initially set for June 25, 2021, but, according to sources, Reeves was only a quarter of the way through shooting when the production got shut down due to COVID-19. If The Batman kept its original release date, then it would need to get that huge production back online, shoot 3/4's of the film, do post-production, and then any pickups in less than a year since it is unlikely we'll see any productions resume shooting until June. Reeves isn't a filmmaker known to rush through things, so Warner Bros. has delayed the movie a few months to October 1, 2021. October has become a decent place for superhero movies with Venom bringing in $800 million worldwide and Joker cracking a billion with early October release dates.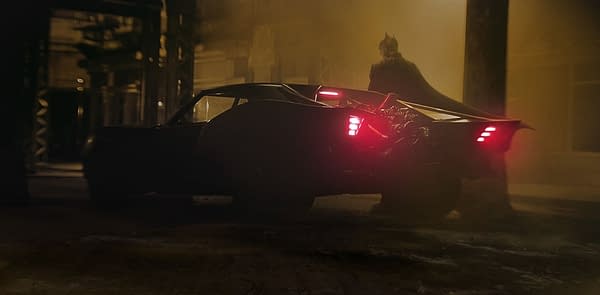 The Batman wasn't the only Warner Bros. DC production to see its release date shift. Shazam 2! was initially set to come out on April 1, 2022, and has now moved to November 4, 2022. There is currently no word on whether or not Black Adam will move from its current December 22, 2021 release date. The Flash, which was rumored to start production next month, is one of the few Warner Bros. productions moving up from July 1, 2022, to June 6, 2022. At the moment, Wonder Woman 1984 is still set to open in August of this year.
More Warner Bros. Productions Move Their Release Dates
Warner Bros. has announced some release date shifting for other projects as well. The Baz Luhrmann directed Elvis Presley movie, which stars Tom Hanks has been moved back a month from October 1, 2021, to November 5, 2021. While that movie is likely angling for some Oscar gold, it will have significant competition in the form of Doctor Strange and the Multiverse of Madness. The long-awaited prequel to The Sopranos has been delayed from September 25, 2020, to March 12, 2021, and is another property going against a Disney movie. This time its the animated feature Raya and the Last Dragon. Will Smith was in the middle of shooting King Richard when production was shut down due to COVID-19, so the movie has been delayed a year from November 25, 2020, to November 19, 2021.
The only other major franchise that Warner Bros. has not announced any sort of delay for is the third movie in the Fantastic Beasts and Where to Find Them series. The film was mere days from starting production when it was shut down due to COVID-19, but, at the time of writing, it still holds its November 12, 2021 release date. At least for now, we'll have to see how much longer these delays go on for. At the moment, Warner Bros. is looking to be one of the first ones out the gate with a big summer movie with Tenet in July, but we'll have to see whether or not theaters are open by mid-summer. If nothing else, it gives us something to look forward to.