Would you like to play a game? No, I'm not Jigsaw and the only thing brutal about this game is…well, nothing. Now, it's no "Pottery Barn paint color or Myspace band", but it is in the same vein. Given the epic naming of the titular band in Eurovision Song Contest: The Story of Fire Saga, Cinemablend decided to play a game with the cast called, "Rock Band or Fantasy Novel?" and it's pretty great.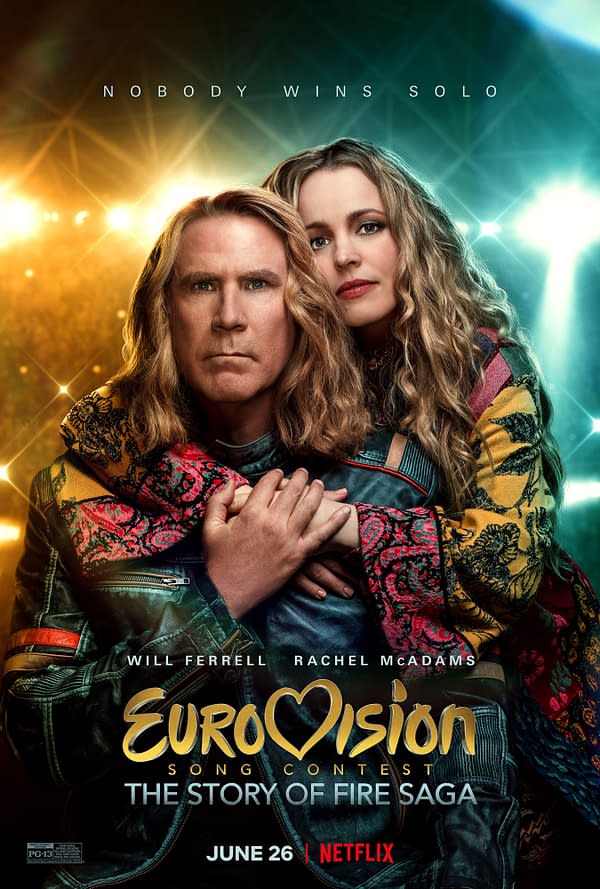 The game is simple: the cast is given a name, like Crimson Glory, and they have to decide if it's a fantasy novel or a rock band. It's harder than you think, especially when you factor in that the host throws trick questions at them right out of the gate. Iced Earth? Celtic Saga? Dark Empire? The main cast Will Ferrell, Rachel McAdams, and Dan Stevens of Eurovision Song Contest: The Story of Fire Saga play along with a sadistic host who has locked each of them in traps…wait, wrong review. They had a video interview that was filled with a lighthearted romp through pop culture nomenclature.
If you haven't heard of Netflix's new comedy film starring McAdams and Ferrell as Icelandic music duo Fire Saga, I highly recommend it. Plus, Eurovision Song Contest: The Story of Fire Saga trending number one in the United States today, so I'm not alone in loving this musical comedy, even if other reviewers (ahem) may not share my love for campy European performances. Besides, there are like a million cameos from real-life Eurovision winners and contestants and it is everything.
Also, for what it's worth, Cinemablend mentions the film's fictional band is from Sweden when in fact they're from Iceland; ABBA (the band they are heavily influenced by in the film) is from Sweden. That makes sense because I would seriously question a country that brought us both ABBA and Hatari, but I digress. Eurovision Song Contest: The Story of Fire Saga is on Netflix now, and it's great, in all its Icelandic Euro synth-pop goodness.
Enjoyed this article? Share it!