This morning, Warner Bros. "accidentally on purpose" released the first teaser trailer for their upcoming girlpower film Birds of Prey and the Fantabulous Emancipation of one Harley Quinn.
It's short, it doesn't have any dialog, but we do get some pretty great first looks at the characters we'll be meeting and the new costume design for Harley.
First, we see (who we assume, obviously) is Harley (Margot Robbie) in boots, carrying her hammer.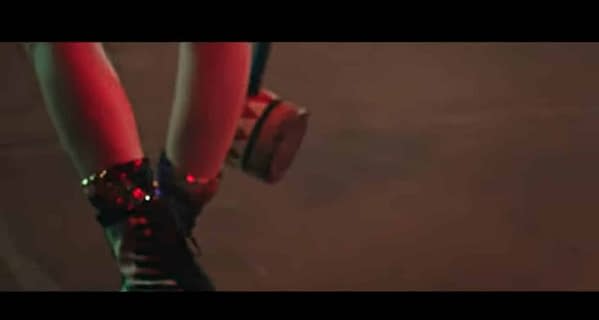 We're pretty sure this drinkin' shot is either Rosie Perez as Renee Montoya, or Jurnee Smollett-Bell as Back Canary throwin' back the bottle.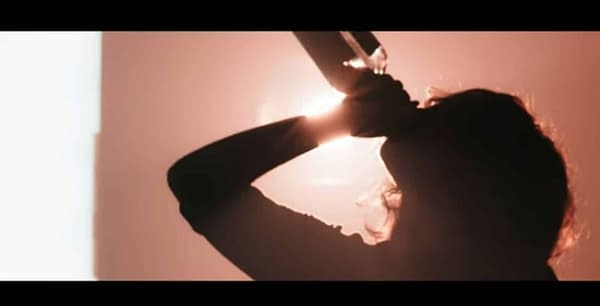 Someone's very pink cast with some interesting signatures. There's probably more details to be had on this. (Spoiler- it's Cassandra Cain!)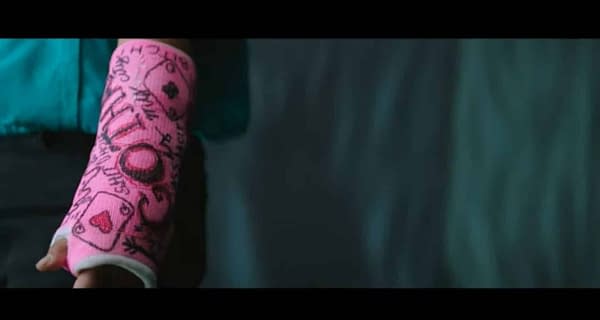 Another new look for Harley- no booty shorts in sight. Woo!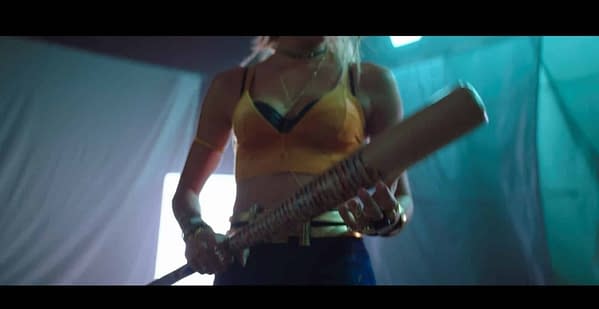 Oh, hullo Ewan McGregor as Black Mask. You're not…wearing a mask.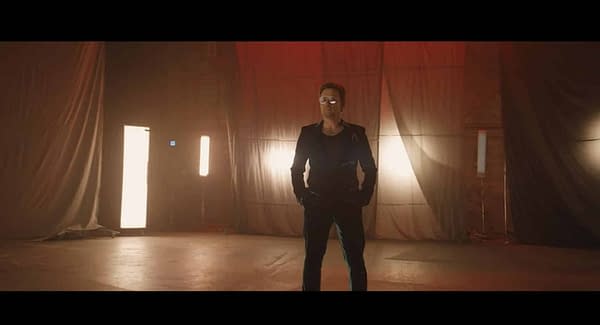 Black Canary with a microphone.

We're not exactly sure who this one is supposed to be, as other photos of Huntress have her signature crossbow.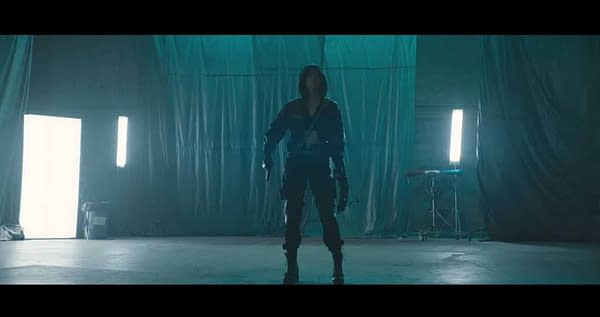 We're thinking Renee?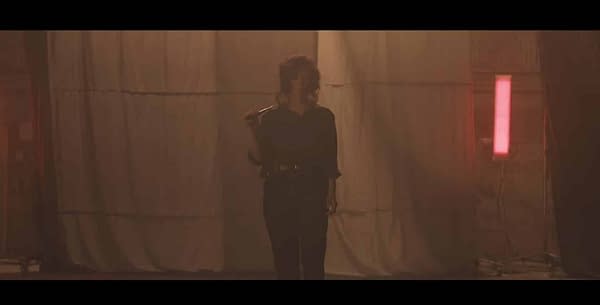 We're pretty excited to see , Mary Elizabeth Winstead as Huntress, not gonna lie.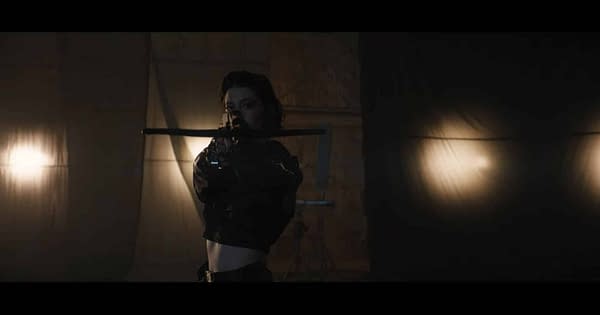 Chris Messina as serial killer Victor Zsasz.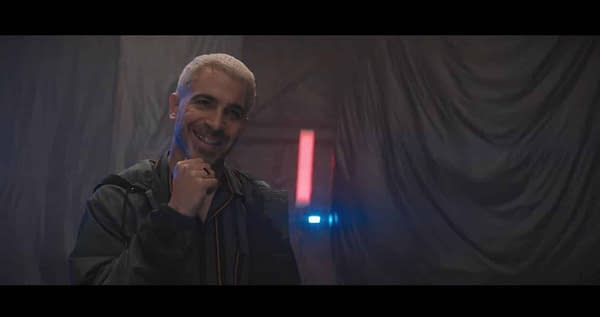 Oh hullo Dinah Lance.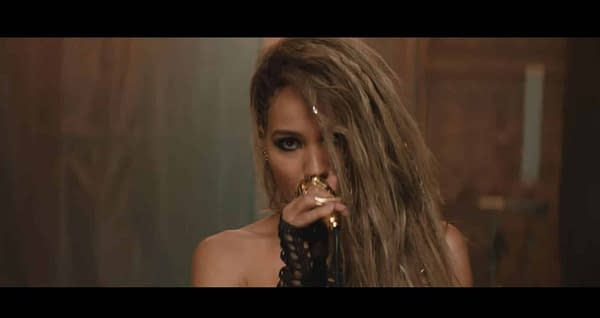 Our first look at a very different Cassandra Cain.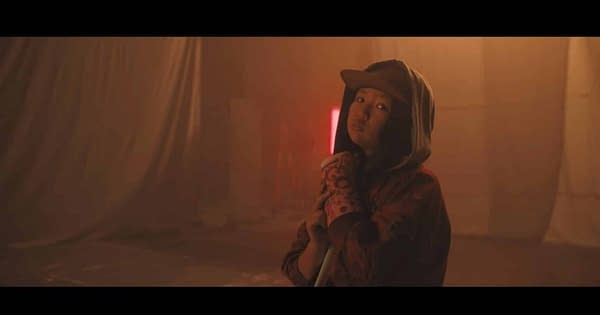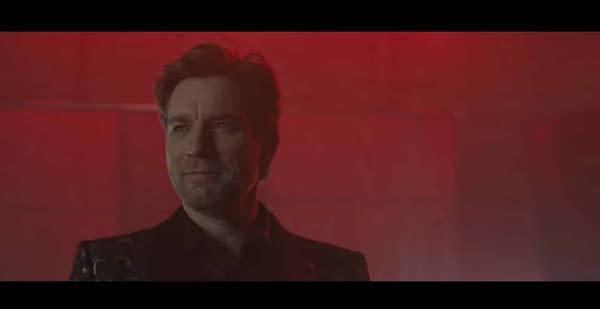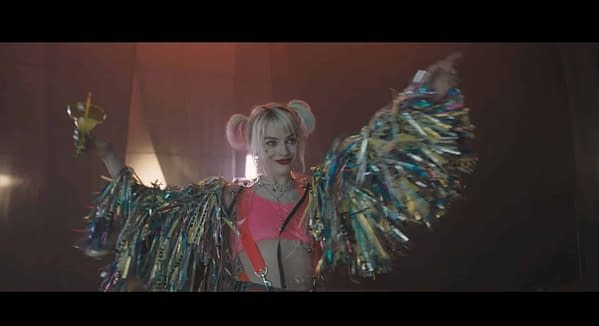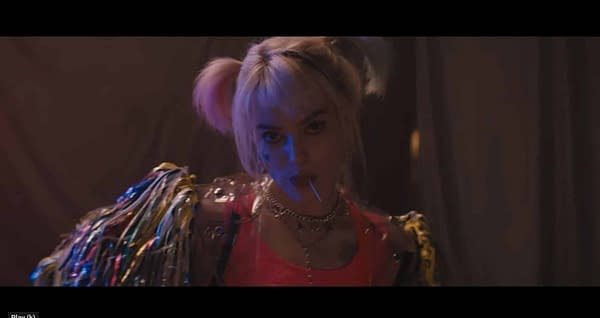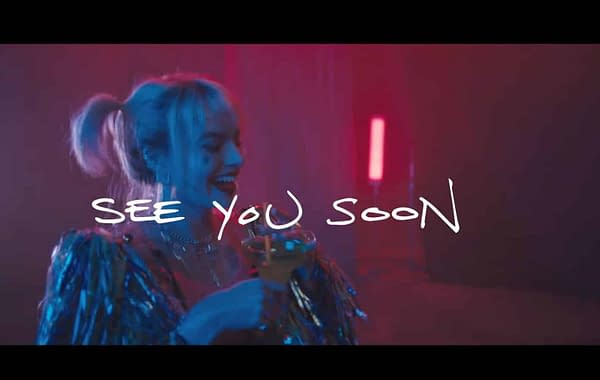 For the most part, we're not hating the new looks for the characters? Harley with raver babe styling is much much better than the Suicide Squad booty shorts, but we're still hoping for a glimpse of the traditional costumes for each of the characters.
Cathy Yan is directing, another example of how Warner Bros. gets it when it comes to female hero films, as this will be the third female-centric superhero film for the studio directed by a woman, whereas Marvel Studios has one, and she's co-directing with a man.
After splitting up with The Joker, Harley Quinn and three other female superheroes – Black Canary, Huntress and Renee Montoya – come together to save the life of a little girl (Cassandra Cain) from an evil crime lord.
Birds of Prey is set to hit theaters on February 7th 2020. We're expecting a full-length trailer before too long.
Enjoyed this article? Share it!