The Fugitive is coming to the big screen yet again. Originally a television series in the 1960's, it was a very successful film in 1993 starring Harrison Ford and Tommy Lee Jones. That version was nominated for multiple Academy Awards, including Best Picture. Jones won the statue for Best Supporting Actor. There was even a sequel film, U.S. Marshals, starring Jones again in 1998. Warner Bros has tapped director Albert Hughes (Alpha, The Book of Eli) to direct a new version of the film. Brian Tucker (Broken City) will write the film.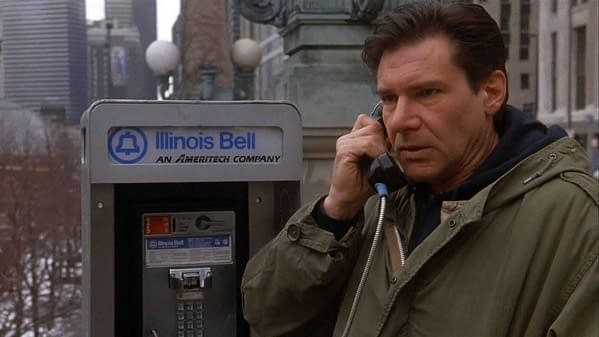 You may of may not know that this is also not the only version of The Fugitive being prepped for release right now. Quibi has their own version in the pipeline, starring Kiefer Sutherland and Boyd Holbrook. In that one, a bomber attacks an LA subway station. That film uses social media to help suss out details of the case, but along with that comes misinformation and lies. That sounds…loads different. They are not playing Richard Kimble or Samuel Gerard in that one, instead using original characters. So, name only for that version of The Fugitive.
This one coming for Warner Bros will however tell the story of the good doctor who finds his wife dead at the hands of a one-armed man, and the US Marshal assigned to track him down. What this new spin in the film will be remains to be seen. This could be good, but it is all about the cast. I wouldn't mind seeing Sterling K. Brown as Kimble and how about Matt Damon as Gerard. Who knows. ANy excuse to post this is fine by me:
The Fugitive has no set release date.
First seen on Deadline
Enjoyed this article? Share it!