The Grudge is just months away and with every preview, poster and promotional image, it's becoming clear that the film aims to scare like the franchise is fully capable of. In a new promotional poster for the Sam Raimi film, the vengeful spirit is shown close-up, just like previous films with a very direct (almost identical) reference to the Japanese spirit Kayako.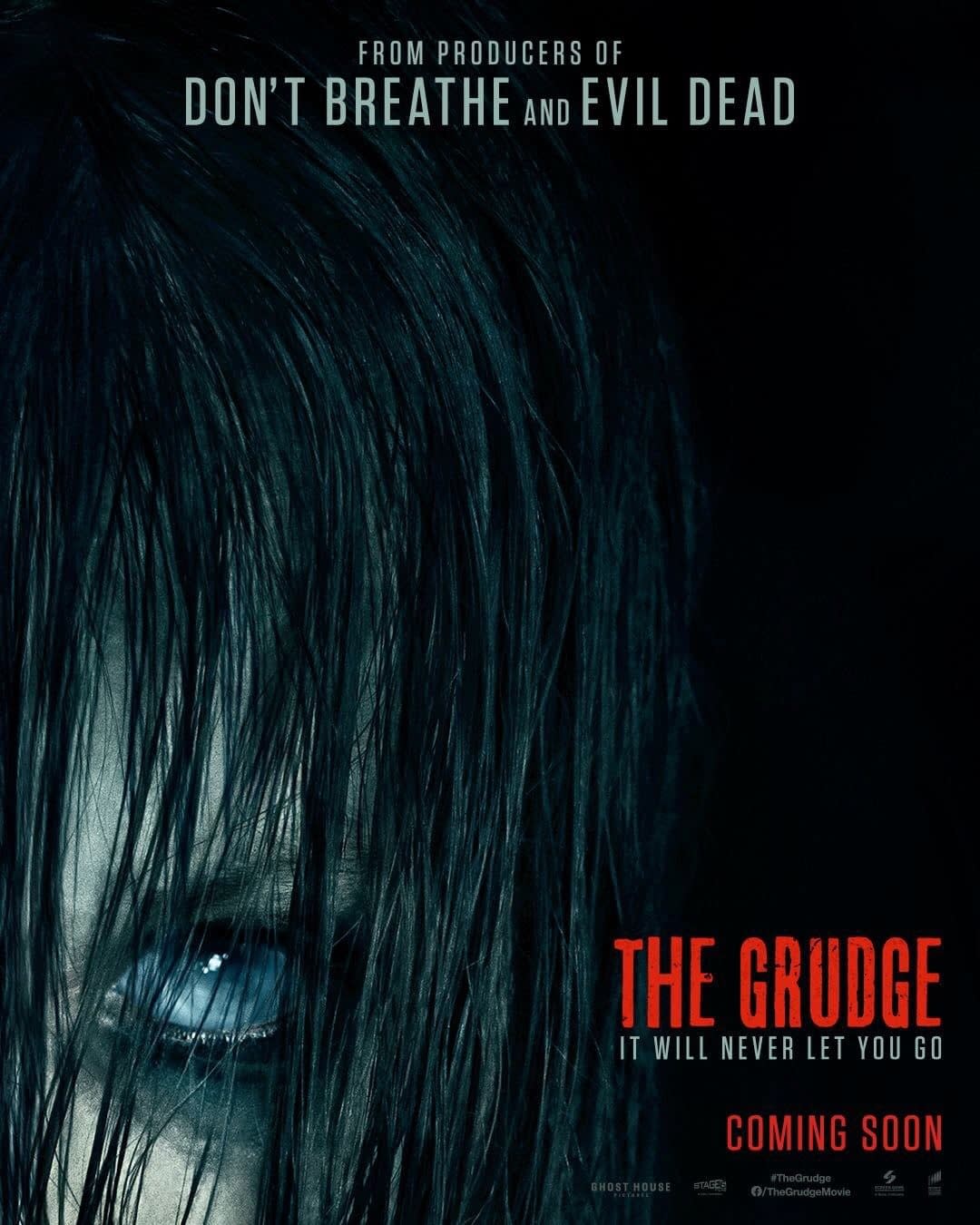 The Grudge franchise has always been an underrated gem in horror, with both the original Japanese films and US films bringing an eerie-factor that is present upon repeat viewings. The paranoia that the film creates with the strategically shown Kyako and Toshio were brilliant uses of terror, leaving a void that has yet to be filled ever since. The upcoming film has been confirmed to take place during the 2004 film starring Sarah Michelle Gellar, but in the US as opposed to Japan where Gellar's character crossed paths with Kayako.
The highly anticipated trailer for the film also recently dropped, showing so many references to the origin of the franchise with a bathtub reminiscent of Toshio, or the hand-in-the-shower scene that has played out in multiple films. Though this spirit is different from Kayako as far as we know, the smart decision to make her almost identical in appearance is what maintains the core horror of the franchise.
There are several jump-scares in the trailer alone and the incomparable creepiness of the Kayako-like persona is enough to give us high hopes for the next installment of The Grudge. The Grudge is directed by Nicolas Pesce and stars Andrea Riseborough, John Cho and Lin Shaye who will all directly be involved with the curse that most likely will put them through the wringer.
The Grudge will crawl into theaters January 3, 2020, so make sure to keep up with Bleeding Cool for more on the upcoming horror film!
Enjoyed this article? Share it!