'The Lodge' Gets a New Poster at CinemaCon In Las Vegas
Horror film The Lodge has a new poster on display at this years CinemaCon. Our own Kaitlyn Booth is on the ground in Las Vegas and sent if a look at the new poster for the film that held its debut at this past winter's Sundance Film Festival. It is directed by Veronika Franz and Severin Fiala, and was written by Sergio Casci, Franz, and Fiala. It stars Riley Keough, Jaeden Martell, Richard Armitage, Lia McHugh, Katelyn Wells, Daniel Keough, and Alicia Silverstone. The film went over well at Sundance, being bought by Neon for distribution. It is the english language directorial debut for Franz and Fiala, who previously directed the 2014 film Goodnight Mommy. Check out the poster down below: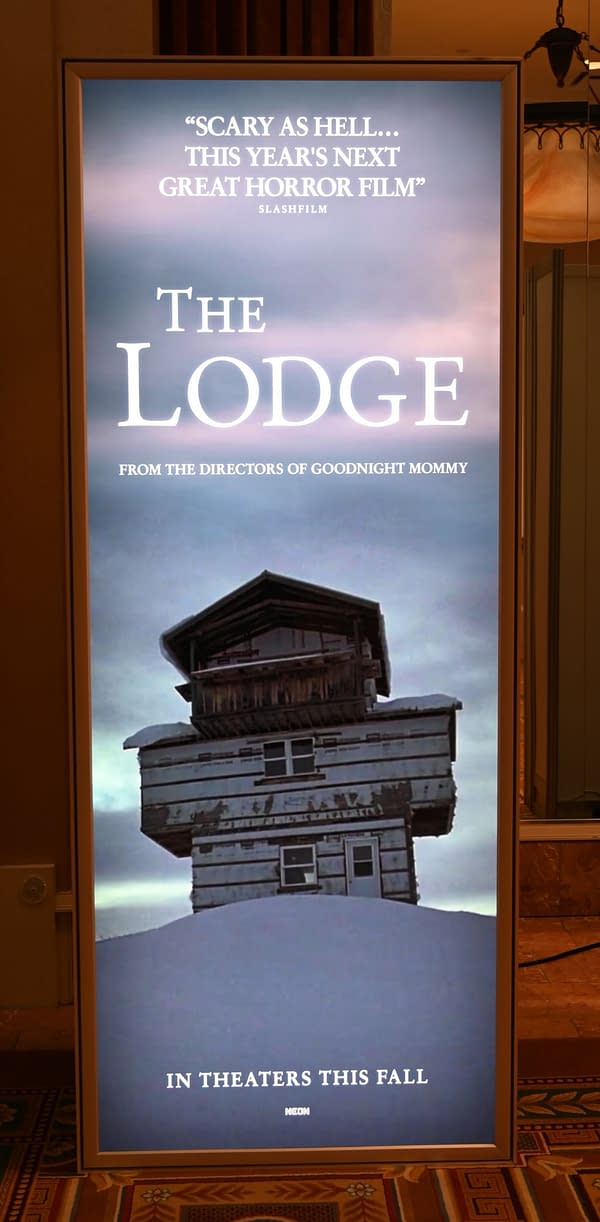 The Lodge follows two siblings who are snowed in with Grace, the younger woman that their separated father plans to marry. Just as the kids begin to warm to their stepmother-to-be, events intercede and threaten to dig up psychological demons from Grace's childhood as a member of a religious cult.
The Lodge will open in theaters this fall.
Keep it locked here all week long for all of the news, tidbits, posters, merch, trailers, and more all coming out of CinemaCon 2019!