Posted in: Movies, TV | Tagged: Cathy Lee Crosby, entertainment, film, John D.F. Black, lynda carter, Ricardo Montalban, tv, Vincent McEety, wonder woman
---
A Look Back At The Not-So Wondrous 1974 Wonder Woman TV Pilot
By Octavio Karbank
This ain't your mother's Wonder Woman! Or maybe it is. Did your mother watch this ridiculous movie? Made back in 1974, a Wonder Woman movie that was meant to serve as a pilot for an intended TV series…happened. When I went to a special screening the other night to see this strange and insane pilot, I had no idea what I was getting into. However, since Wonder Woman herself has reached new heights of popularity, in part thanks to the upcoming Batman v. Superman: Dawn of Justice movie, the success of DC's current comic book run and getting to star in her own movies in a couple years, now is the perfect time to visit Wonder Woman pre-Lynda Carter.
Starring Cathy Lee Crosby, better known for anything else she ever did, and directed by Vincent McEeety, meet the powerless, karate-choppin', lasso and tiara-less, blond Wonder Woman! Oh, and she has a utility belt. Do any of those things sound remotely like Wonder Woman? If you answered no, you're correct! However, ABC didn't really care what you or anyone else thought and figured this Wonder Woman should don an outfit that looked like an Olympic skiing jumpsuit. The only real connection to Wonder Woman is Crosby's character, named Diana Prince, who just so happens to be an Amazon, and the relatively faithful origin. Similar to the comics, Diana is sent from her home in Themyscira to our world, but everything goes positively bonkers from there. Everyone, and I mean everyone, knows Diana is Wonder Woman, the producers deciding she didn't require a secret identity and the plot is so absurd that you're left scratching your head. This is the kind of movie where the government's big plan to find the bad guys, is to put tracking devices into the hooves of a donkey and send it on its merry way, hoping it will lead them to the evil lair. That actually happens! To get a sense of the movie's general awfulness, you can check out the clip below. It features many, many things, from two hitmen that continually try and kill "Wonder Woman', who also happen to be frighteningly genderless twins with terrible fashion sense and hair, to…well, I won't spoil anything else. Just watch.
[youtube]https://www.youtube.com/watch?v=HHvtlWmlMFU[/youtube]
So that happened. If you want to know how Wonder Woman escapes, I guess you'll just have to watch the movie? Does that seem reasonable? It's not, but no one is forcing you to endure Wonder Woman's 75-minute run-time. The movie is incredibly dated, along with the unbecoming seventies disco attire, and as I've stated before, very little makes sense. In short, movie villain Abner Smith, played by Ricardo Montalban, has stolen codebooks containing classified info on U.S. government agents. Diana sets out to retrieve said books and defeat Smith. Oh sure, it "sounds" reasonable, but screenwriter John D. F. Black also thought that having Wonder Woman use a bowl of milk to defeat a snake was reasonable too. This is not a movie you watch while sober and expect to come out happier on the other end. Despite the serious lack of cohesion, Wonder Woman wasn't met with torches and pitchforks. Those who watched it actually found themselves relatively amused. It just didn't do well enough to spawn an actual show. Regardless, one of the few good things Cathy Lee Crosby's Wonder Woman managed, was to pave the way for Lynda Carter's Wonder Woman series. So if you're feeling daring, check out Cathy Lee Crosby in Wonder Woman! I promise, it'll be one heck of a trip.
Octavio Karbank is a writer and bona fide Whovian. Living in Massachusetts, you can find him on Twitter @TymeHunter and his blog www.cozmicventures.com
---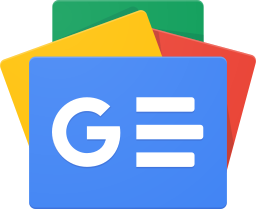 Stay up-to-date and support the site by following Bleeding Cool on Google News today!