Seth Rogen took to Twitter to remind us all that he is still working on a film that shares some things in common with the disastrous Fyre Festival, along with The Lonely Island (Andy Samberg, Akiva Schaffer, and Jorma Taccone).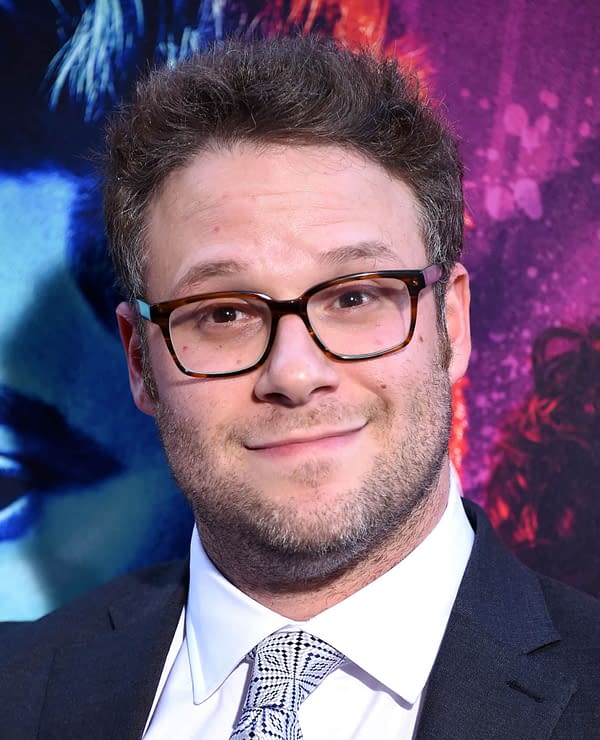 Back in 2017 during the crash and burn of Fyre Media's poorly thought out Bahamian festival, Rogen tweeted the reveal of the film project he and The Lonely Island were working on was about a "music festival that goes HORRIBLY WRONG":
This seems like a good time to mention the movie we are making with @thelonelyisland about a music festival that goes HORRIBLY WRONG.

— Seth Rogen (@Sethrogen) April 28, 2017
For real, thinking about suing #FyreFestival for stealing our idea. https://t.co/uiLxhzLg85

— The Lonely Island (@thelonelyisland) April 28, 2017
Cut to this week, when both Netflix and Hulu have released documentaries about the Fyre Festival, and Rogen's tweet urging us to "never forget" with a link to a Rolling Stone article about the aforementioned film project:
Don't forget… https://t.co/0QGwizIq8v

— Seth Rogen (@Sethrogen) January 22, 2019
Theoretically, this *maybe* means the film is still happening. We're not too proud to admit we'd be interested in seeing what the comedians do with the idea, and how 'unbelievable' it is after the real-world experience.
We'll let you know if we hear anything new about this project.
Enjoyed this article? Share it!