Looks like Margot Robbie could be on her way to taking on yet another iconic comic book role. According to Collider Robbie's production company LuckyChap Entertainment has obtained the rights to the cult property and Collider has learned that they have brought on Miles Joris-Peyrafitte as the director. Robbie, while not signed to star at the moment as sources say that she won't sign on to star until she sees a completed script, is set to produce the movie.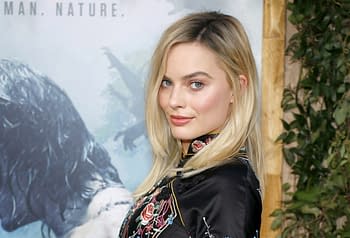 It seems that things might be a little murky as to whether or not any of the original creators of the character will be involved with the project. Tank Girl Co-creator Alan Martin took to Twitter on Monday to say that he hasn't been contacted about the movie and they are "several months into development".
Just heard that Margot Robbie's company have optioned rights from MGM to make a new Tank Girl movie – now several months into development. We haven't been contacted by any of the parties involved with the project, so not sure if there will be any input from the original creators. pic.twitter.com/7RxbV4qLFt

— Alan Martin (@AlienMartian23) September 9, 2019
Joris-Peyrafitte is yet another indie development plucked from the small movie festival circuit and thrown into a much bigger production. He made his directorial debut with As You Are in 2016 and worked with Robbie this year on the movie Dreamland. Robbie has stared in Once Upon a Time In Hollywood this year and is set to return to the big screen as Harley Quinn in February of next year.
Enjoyed this article? Share it!