The Resonance Of Philip K. Dick And Radio Free Albemuth: Look! It Moves! by Adi Tantimedh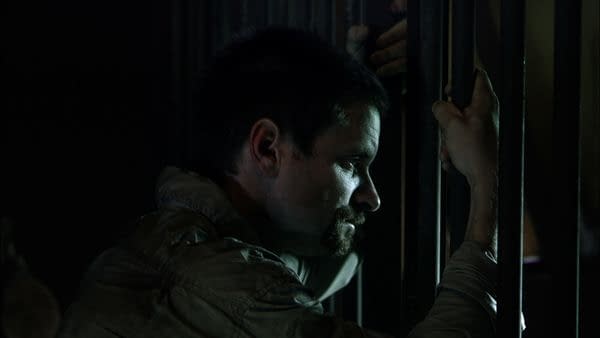 Adi Tantimedh writes;
I love the movie adaptation of RADIO FREE ALBEMUTH. I want everyone to see it.
It's not another $200 million special effects extravaganza filled with explosions. It's a heartfelt independent movie about mystical visions, music, politics, paranoia and resistance. Next to Richard Linklater's A SCANNER DARKLY, it's one of only two faithful adaptations of a Philip K. Dick novel. It's about about Science Fiction writer Philip K. Dick and his best friend Nick Brady trying to fight against a fascist US president and his regime with the help of an extraterrestrial satellite beaming special knowledge into Nick's brain even as government forces close in on them. The book and now the movie have gained relevance and importance in the last few weeks following revelations about the extent of the US government's surveillance policies on citizens, foreign countries and, well, pretty much everybody. As a result, the movie taps strongly into the current zeitgeist, even though its themes have been around before the novel was written in 1976. You could say this is another of Science Fiction's cautionary tales becoming true yet again.
I've been following the Kickstarter progress of the movie adaptation of Radio Free Albemuth because Philip K. Dick's themes and obsessions have been on my mind. The themes of paranoia, surveillance and oppression that were in many of Dick's stories were originally published back in the Sixties and Seventies, but are more timely than ever.
The movie is already completed and ready to launch. The filmmakers are trying to raise funds to distribute it theatrically across the United States before home video and pay-per-view. Contributors to the Kickstarter will in effect be pre-ordering a DVD, digital downloads of the movie and music and various other perks and bonuses like props, lunch with the filmmakers and invitations to the premiere parties in New York and Los Angeles.
Just this past week, Charles S. Viar, chairman of The Center For Intelligence Studies has not only supported the movie on Kickstarter, but also declared that "Radio Free Albemuth is a movie that the American people need to see now."
Viar wrote an editorial endorsing the movie:
"The Center for Intelligence Studies is taking the unprecedented step of urging our readers to support the producers of Radio Free Albemuth by making a crowd-source contribution through their website on Kickstarter. We believe this is a film that should be seen by every concerned American – and we hope that the pioneering efforts of RFA's filmmakers will help usher in a new and more rewarding era of entertainment."
You can read the full editorial here at the CFIS' blog.
I interviewed producer Elizabeth Karr and writer-director John Alan Simon about Philip K. Dick and Radio Free Albemuth when they were in New York to screen the movie at Lincoln Center's Indie Nights series.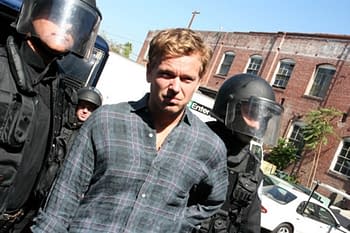 "We wanted to make a movie in which Philip K. Dick was the star." Said Simon. "In the same way that Stephen King was beyond the commerciality of whoever the cast might be in a project."
"Radio Free Albemuth appealed to me as something I wanted to direct right from the beginning because the themes were so exciting to me. I wrote my Honour thesis at Harvard on William Butler Yeats and mystical nationalism. When I first read Dick, I really didn't know that the mystical experiences the character Nick Brady has with VALIS were experiences that the writer Philip K. Dick himself had in real life. He'd had this series of ongoing visions and voices in February and March 1974 that remained the central creative and personal preoccupation for him till the end of his life, which was right before BLADERUNNER was finished as a movie. He saw a few of the effects sequences, but then died of a massive stroke shortly after."
"The fact that he made himself a character in this fictional world of Radio Free Albemuth as a fictional conceit, a literary device, was magical to me. And then the fact that he'd taken what was seemingly the most outlandish aspects of this story, this VALIS, Vast Living Intelligent System, and turned them into this conspiracy thriller, that really excited me as something that I could see as something unique and different and the kind of film that I yearn to see."
[youtube]http://www.youtube.com/watch?v=Z1XkKpMprck[/youtube]
"The idea that music played such an important part of Radio Free Albemuth was also great for me. I loved the idealism of it. The purpose of art was not something academic or separate and apart from life for Philip K. Dick and many of the writers I most admire, it's really about the power of the word to change the world. Radio Free Albemuth is about how music – a song – can change the world. When we first acquired the material, I wondered whether anyone would really care about this almost-hippy-ish kind of story. Very shortly after, 9/11 happened. Then the whole idea of this American president staying in office term-after-term chasing after a shadowy terrorist organisation that may or may not exist – how prophetic is that for a novel written in 1976?"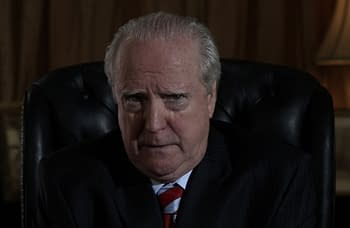 "Later with Guantanamo and detention centres and internment camps, black ops going on by the CIA, Radio Free Albemuth seemed even more prescient and torn from the headlines. When Obama became elected, it seemed less relevant, but then you had the Arab Spring and Egypt and now you have Syria. It really made me realise that Radio Free Albemuth was in the same category for me as Orwell's1984, Huxley's Brave New World. In one sense they might be considered dated because, well, the real year 1984 happened and it wasn't precisely like Orwell's 1984, and the genetic experiments that have gone on aren't precisely like Brave New World, but the underlying themes of those novels makes them Literature, renders them completely relevant today and I think they'll be relevant for long into the future because they deal with themes and human concerns that are universal."
"I think Philip K. Dick was a satirist more than he was a 'Science' fiction writer in the traditional sense, what's so peculiar is that reality, our world, has morphed into his satirical vision of it. What else is Jon Stewart if not a news clown, right? And Stephen Colbert and Bill O'Reilly, for that matter, are news clowns as Dick wrote about them 30 years ago. I remember thinking, "It'll never be as bad as Philip K. Dick is showing the media – that's just wild and out there!" The fact that he may not be a profound philosopher, profound religious thinker, profound scientific thinker as a science fiction writer is totally irrelevant. What I find so engaging about Philip K. Dick is the eternal literary values of understanding the human condition that he happened to put in a science fiction form. It makes it much more interesting to me than the suburbia of John Updike or Philip Roth."
Simon also had a response to the theory that the pink light and VALIS that imparted sudden bursts of knowledge and insight to Dick was really the first of a series of strokes that eventually killed him.
"There's a great line in Radio Free Albemuth about these toxins in his bloodstream from an infected wisdom tooth. That was also one of his possible explanation for his actual visions. Philip K. Dick splits his persona between Philip K. Dick and Nick Brady in the novel, and Nick Brady has his wisdom teeth extracted and his wife says, "Oh, all those weird religious visions and ideas was just a build-up of toxins." And Nick says, "Maybe that explains the blackouts and hallucinations, but it doesn't explain the hallucinations themselves." And she says, "But hallucinations don't need any explanation. They don't make any sense."
""But mine do! Mysteries were revealed to me!" I love that response. One person's hallucination is another person's mystical revelation."
"I don't believe it matters if you have a visionary experience whether it's a biochemical reaction in your brain or whether it's real – whatever 'real' means. What is the difference between a biochemical reaction in your brain and reality? We may not have as human beings the right language, the right philosophical construct to understand the mind-brain relationship." Philiip K. Dick said that reality is that which when you stop believing in it doesn't go away. That 's kind of practical definition but in his million word Exegesis he really tries to get underneath the question of what is reality. Radio Free Albemuth was his first stop on that journey in his creative life."
"Despite all this great intellectual, philosophical, political, mystical stuff that was in the novel, I felt there was a deep emotional core in this story of a friendship. I also thought there was a terrific political conspiracy thriller, kind of a combination of DaVinci Code, Manchurian Candidate, V For Vendetta. My reaction was – if I do this right, I can hit a home run with this, do something that's very smart, philosophical and provocative but also entertaining in a way that even a lot of average moviegoers can relate to. I was really gratified at festivals that people who don't like Science fiction, who never read a Philip K. Dick book have responded to the movie very strongly."
"There's something very moving about these people," said Karr. "Whether it's Nick or Sylvia or Phil, going on despite enormous odds that they might not be successful. There's a part of all of us that wants to give up but they find a reason not to."
You can support Radio Free Albemuth at their Kickstarter page here.
Feeling paranoid as usualat lookitmoves@gmail.com
Follow the official LOOK! IT MOVES! twitter feed at http://twitter.com/lookitmoves for thoughts and snark on media and pop culture, stuff for future columns and stuff I may never spend a whole column writing about.
Look! It Moves! © Adisakdi Tantimedh
" I love the movie adaptation of RADIO FREE ALBEMUTH. I want everyone to see it."
---
---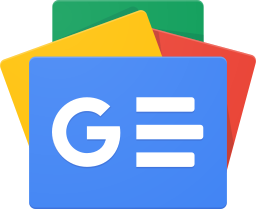 Stay up-to-date and support the site by following Bleeding Cool on Google News today!