The Wretched has been picked up by IFC Midnight. The film premiered at Fantasia earlier this year, and was written and directed by Brett and Drew Pierce. They are looking to release the film in 2020. The Wretched features a teenage boy coping with his parents pending divorce and fighting a 1,000 year old witch that lives beneath the skin of a neighbor. Sounds spooky and looks pretty weird. Check out the trailer for the film below:
The dark folklore tale had some buzz coming out of Montreal, and led to this distribution deal being made. Occult horror is experiencing a renaissance these last couple years, with dark, gothic tone leading to hits like The Nun, Hereditary, more all cashing in big at the box office. The trailer certainly looks creepy enough. The effects in The Wretched are by Fear the Walking Dead artist Erik Porn, and he seems to be bringing his A-game if that shot from the deer's stomach is to be believed.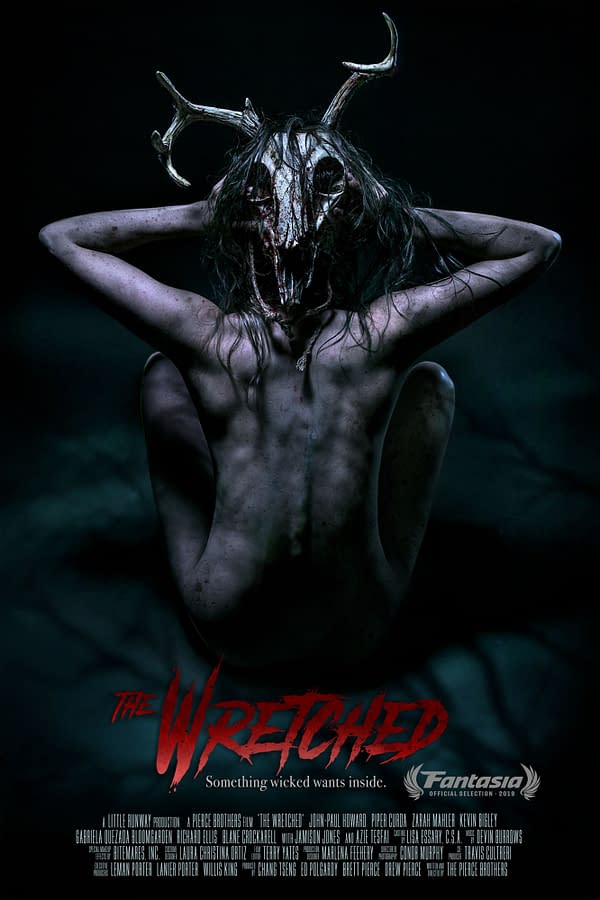 The Wretched, written and directed by Brett and Drew Pierce, and starring John-Paul Howard, Piper Curda, Azie Tesfai, Zarah Mahler, Kevin Bigley, and Jamison Jones will be released in 2020 in theaters by IFC Midnight. We will keep you posted with the release date when it is made official.
Enjoyed this article? Share it!