Things We Learned From The 'Blade Runner: 2049' Special Features
First of all, get yourself a copy of Blade Runner: 2049. Any flavor will do, but I highly recommend the 4K/Blu Ray combo pack (if you have the at home setup to really enjoy it). It's absolutely stunning, and gets you the closest to an at-home movie theater experience as is possible without a few thousand dollars in equipment upgrades.
That said, I was really disappointed with the special features offerings on the release. One of the main reasons- ok the only reason – I still buy physical media releases of films are for the extras. Yes, I'm totally that person. I will buy three copies of the same film if there are different/new BTS (behind the scenes, not the other thing) offerings.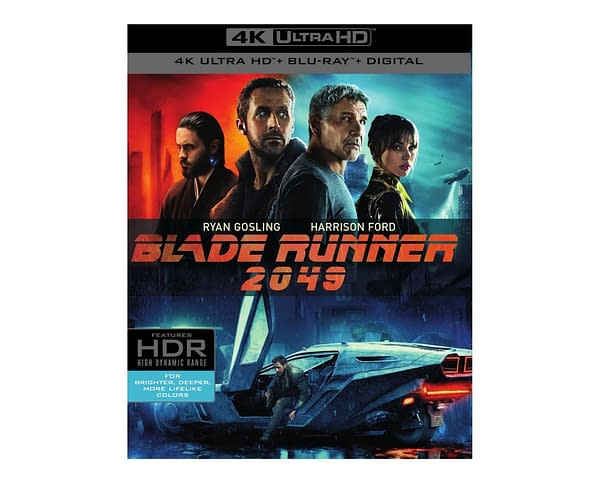 This particular release had 2 featurettes ("Designing the World of Blade Runner 2049" 22 minutes, and "To Be Human: Casting Blade Runner 2049" 11 minutes), 6 short (under 2 minutes each) vids, and the three anime prequel stories ("2036: Nexus Dawn", "2048: Nowhere to Run", and "2022: Black Out") which are pretty awesome. Those 2 featurettes BARELY touched on the subjects that I (and the numerous fans of the film) would gladly sit through, at least 4 times that number.
There is not a chapter on costumes, there is not a chapter on the score or sound design, and there is not a chapter on the stunts. I can only assume there will be another release with additional content, because there were things released in tandem with the film theatrically that aren't anywhere to be found on this, such as the "How They Did The [SPOILER] Scene", the now infamous punch Harrison Ford landed on Ryan Gosling while filming the bar fight, and the round-bar conversation that happened with Sir Ridley Scott, Harrison Ford, Denis Villeneuve, and Ryan Gosling.
And perhaps the biggest surprise- there was NOT a director's commentary track.
Anyhow, here's a list of things we *did* learn about the film from the featurettes-
Ridley commented on the moody and wet setting of his original film- "People maybe didn't get it at first, because it was always rainy, always dark. 'Why is it', because I f*cking want it to be."
Denis made it very apparent that it was important to him to respect the previous film. "We wanted to honor Ridley's work."
"The first one was like a bad day in London, where Ridleys' from. I'm from Montreal, so the snow, and the sludge," Denis said about the weather setting.
Denis told cinematographer Roger Deakins there were no restrictions, to do whatever he wanted. Roger said it was the most sets he'd ever had to work with.
"I didn't want green screens. I am not comfortable with that color," Denis said, about the choice to work with mostly practical effects.
The Wallace water room was a real, practically built room. "Roger made the light another character in the movie", Sylvia Hoeks (who plays Luv) said.
The production brought in original Blade Runner artist Syd Mead to create the post apocalyptic view of Las Vegas. "I'm happy to know that our Las Vegas is a Blade Runner Las Vegas," Denis said.
"It's always a good time to make a good movie, regardless of genre, and I think we have a good movie here." Harrison Ford said about the film.
"If you're very lucky, you find an actress or actor who becomes your muse, the soul you are trying to capture with your camera, and Ryan became that very quickly." Denis said.
"These are powerful women," Denis says of his cast.
Luv's face twitch during the interrogation (and subsequent death) of Robin Wright's character was from her audition. There is a clip of Sylvia's audition tape, and the quiver of anger and excitement is there, just as it appears in the finished film.
Luv is 12 emotionally, and sees Wallace as her father, husband, and lover.
Mackenzie Davis was the third person cast, according to Denis. "After Ryan and Harrison. I knew I wanted her, she's the most incredible actor out of her generation."
They really did the Sapper/Kay fight. It was Ryan and Dave going through the wall.
Jared Leto says he knows his character of Niander Wallace better than anyone. "I think maybe I understand him better than anyone, because this guy saved the human race from starvation, saved them. He's got a right to have an ego."
"Wallace is what someone like Elon Musk would be if he wasn't such an underachiever," Leto said.
As I said, it's well worth picking up a copy of Blade Runner 2049, and hopefully we'll get an another release with more content.
---
---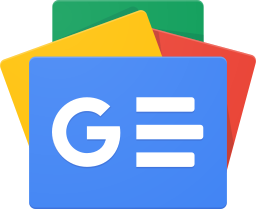 Stay up-to-date and support the site by following Bleeding Cool on Google News today!