Thunderbolts: The Bear Star Ayo Edebiri Joins The Cast In Unknown Role
The Bear star Ayo Edebiri has reportedly joined the cast of Marvel's Thunderbolts in an unknown role. The movie will be released on July 26, 2024.
---
Marvel Studios could have its answer to The Suicide Squad with Thunderbolts. The film is something that fans have been asking the studio to do for years, but last year they finally announced that the film will happen and what villains, reformed and otherwise, will be joining the time. Right now, we have a list of familiar faces, but now we have a new face coming in from one of the hottest shows on television. According to Variety, Ayo Edebiri, one of the breakout stars of The Bear, has reportedly joined the Marvel film in an unknown role.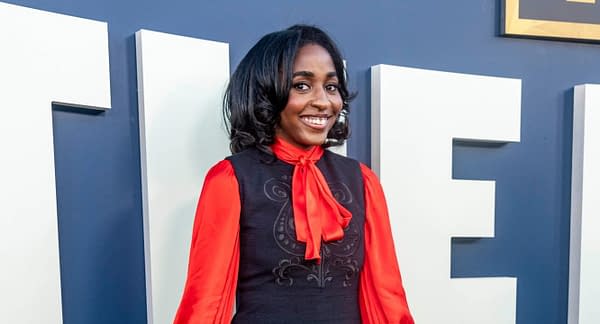 Thunderbolts Promises Something New For Marvel Studios
In June of 2022, we learned that a Thunderbolts project was in the works, and the news was confirmed at the conventions later in the year. At the D23 Expo, we learned the lineup for the movie would include Bucky Barnes (Sebastian Stan), Ghost (Hannah John-Kamen), U.S. Agent (Wyatt Russell), Valentina Allegra de Fontaine (Julia Louis-Dreyfus), Yelena Belova (Florence Pugh), Red Guardian (David Harbour), and Taskmaster (Olga Kurylenko). Jake Schreier is directing the movie from a script by Eric Pearson. We haven't heard that much about the story yet, but several cast members have gone on the record teasing a few things. In November 2022, Harbour said they would be doing something different, and he is very excited about it.
"It's really cool. We introduce a thing that's super cool," Harbour explained. "It's vital. I'm psyched that Julia Louis Dreyfus' character is going to be, in a bigger way, explored. One of the things you'll probably know is that the me and Florence dynamic will be in there and explored in a way that's really cool. But all these guys, Sebastian's character, Wyatt's character, I just love this mercenary element in the MCU. MCU has always been sort of elevated in a certain way. Captain America, even Iron Man, although he has egos, are always in it for the right reasons or ultimately does the right thing. And I like these guys who are a bunch of losers or a bunch of guys who can't quite get it right. And so far what they've pitched me just feels really cool."
Thunderbolts is set to start shooting in June of this year, and it currently has a release date of July 26th, 2024.