Check out the TIME Magazine Person of the Year Reader Poll Results Maybe you'll recall a week or so ago the hullabaloo that arose when President Donald Trump claimed he was offered TIME Magazine's Person of the Year honor, but turned it down. There was an immediate response from the publication, stating that the official title wouldn't be announced until December 6th.
Well, today is December 5th, and TIME released the results of their Person of the Year reader poll. These are the top 10 listed on TIME's website, compiled from online readership voting:
The crown prince Mohammed bin Salman of Saudi Arabia tops the list with 24% of the vote, the viral #MeToo movement in second place with 6%, The Dreamers (undocumented immigrants who were brought to the U.S. as children) with 5%, former 49er quarterback Colin Kaepernick (currently a free agent) with 5%, special counsel Robert Mueller with 5%, Carmen Yulín Cruz with 4%, Hillary Clinton with 4%, James Comey with 4%, Justin Trudeau with 4%, and late-night host Jimmy Kimmel with 3%.
You'll notice that Trump didn't even crack the top 10 — he ended up at #17 on this list, right between #16 John McCain and #18 Maxine Waters.
There is also a "short list" of candidates (10 in number), some of which are NOT the top 10 results on this poll, chosen from the results by TIME editors:
Amazon CEO Jeff Bezos, The Dreamers, Wonder Woman director Patty Jenkins, North Korean leader Kim Jong Un, Colin Kaepernick, the #MeToo movement, Robert Mueller, Crown Prince Mohammed bin Salman (who won the reader's poll), President of China Xi Jinping, and Donald Trump (who held the title in 2016).
The official title of Person of the Year will be revealed by TIME Magazine tomorrow.
Featured image credit: Mike Morbeck, Gage Skidmore, Mazen AlDarrab (CC BY-SA 2.0)
---
---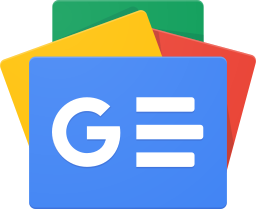 Stay up-to-date and support the site by following Bleeding Cool on Google News today!