#TimesUp and Others Respond to Skydance Hiring John Lassester
Today, Skydance announced that John Lasseter was hired as the new head of animation. Lasseter, who was previously with Pixar, was suspended and eventually left Disney after allegations of sexual misconduct were revealed. Very little has been heard about Lasseter ever since and this sort of hiring is exactly what groups like Time's Up are fighting against; lack of accountability. This sort of hiring was never going to go well and Time's Up sent a statement to The Hollywood Reporter about the decision.
"Skydance Media's decision to hire John Lasseter as head of animation endorses and perpetuates a broken system that allows powerful men to act without consequence. At a moment when we should be uplifting the many talented voices who are consistently underrepresented, Skydance Media is providing another position of power, prominence and privilege to a man who has repeatedly been accused of sexual harassment in the workplace. … People often ask when a man who has abused his power 'gets' to 'come back.' There is no simple answer. But here are a few first steps: 1) Demonstrate true remorse. 2) Work deeply to reform your behavior. 3) Deliver restitution to those you harmed. That's the bare minimum. Hiring decisions have consequences. And offering a high-profile position to an abuser who has yet to do any of those things is condoning abuse."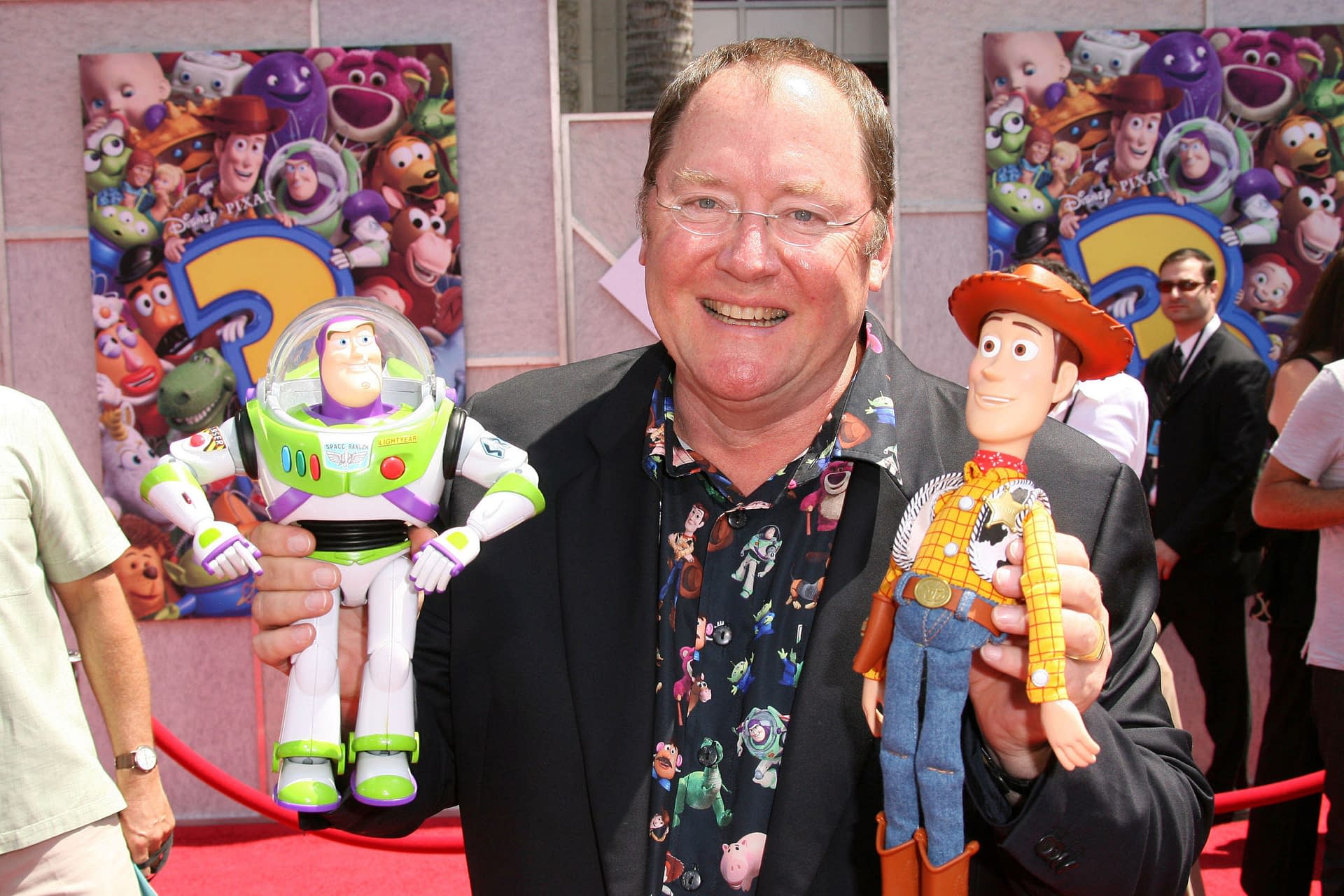 They weren't the only ones who had something to say about this controversial move. Melissa Silverstein, the founder and publisher of the site Women and Hollywood, also sent a statement saying that Skydance CEO David Ellison should be ashamed of himself.
"I was floored to read that John Lasseter has been hired to run Skydance animation following his removal from Pixar. This is a horrible message to the women at Pixar who stood up and told their truths about their experiences. This is also a message to all that the bro culture is alive and well and thriving in Hollywood. … David Ellison should be ashamed of himself."
Finally, Women in Film, Los Angeles also added their own statement and asked about the safety of women in this industry if known predators are allowed second, third, fourth, fifth chances.
"Lasseter's inappropriate touching and kissing has been reported by a number of women – from colleagues to subordinates." WIF went on to quote David Ellison's statement about Lasseter's hire. "What does this mean?" the organization asked. "For women in this industry to feel safe, we need more transparency than the above statement and we need to know what the company plans to do to ensure that safety. By saying Skydance has conducted an independent investigation and then proceded [sic] to hire Lasseter, do they mean to suggest that they are hiring him in spite of the numerous accounts of women and colleagues? We do think that people can learn and change, and we look forward to men who model this, but true reparation requires transparency."
The Hollywood Reporter also reached out to Women in Animation but they declined to comment at this time. We have to wonder what Skydance was thinking when they made this announcement. There was always going to be a backlash to a hiring like this but there wasn't any way for this to end well for the company. This next week or so is going to be interesting. If there was a chance for Skydance to pull out of this hiring they will do it within the next seven days.