Watching Tom Felton Play Ping Pong at San Diego Comic-Con's Fandom Party Last Night
Madeline Potts writes:
When I started going to San Diego Comic-Con at age 16, I dreamed of the day I would be able to finally attend a "glamorous" Comic-Con party. Here, I imagined, industry execs and celebrities would mingle over cocktails and dance the night away to some famous artist. I stalked the Playboy party twitter pictures (remember those days) and imagined actually getting invited to an "RSVP only" party.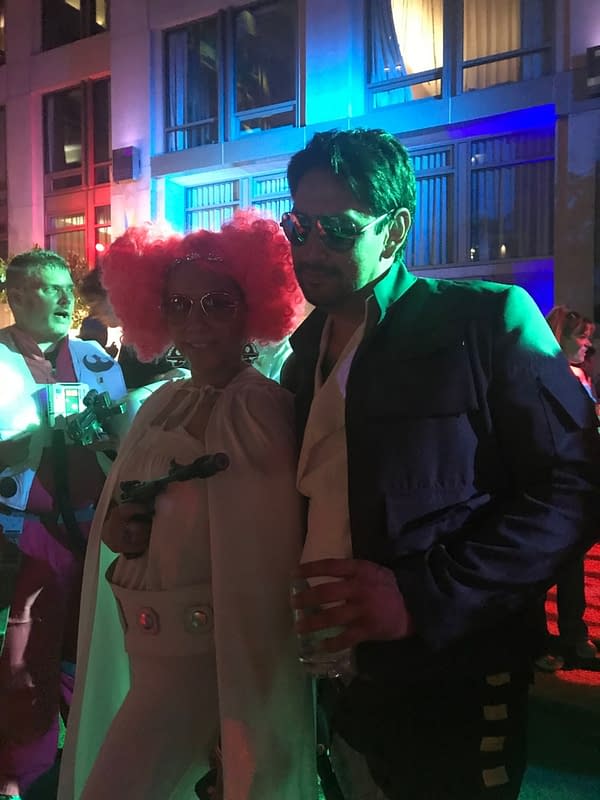 Thankfully, FANDOM in partnership with FOX's The Gifted let 300 "normal" people into their exclusive party at the Hard Rock rooftop bar this year — and I scored a ticket.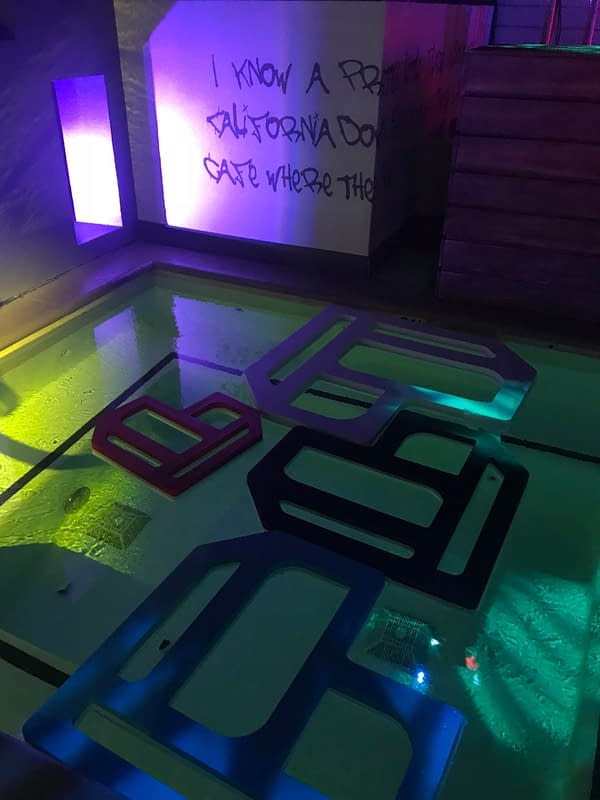 From the very start of the evening, I felt like a VIP. After meeting a representative at the door I was escorted to an elevator that took me to the fourth floor of the Hard Rock. As I entered the nightclub I had the option to hang out on the astroturf (where there was a red carpet), by the pool, or by the bar where there were lounge chairs surrounding fire pits. In the middle of the nightclub, there was a set of cabanas where VIPs could lounge and dance. The night began with finger foods, free drinks (including a signature cocktail), and a red carpet.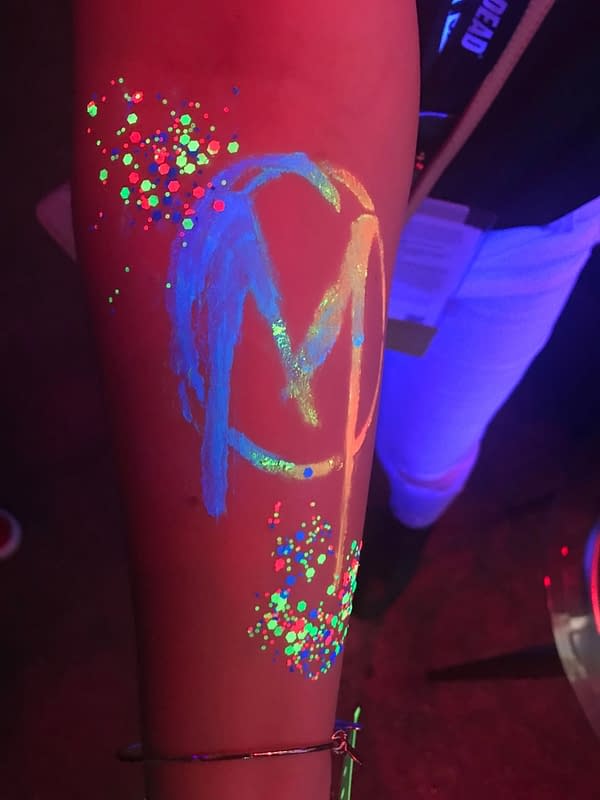 Shortly after entering the party I found some friends of mine, and we spent the night chatting and dancing along to Grammy Award-winning artist Mark Ronson's set.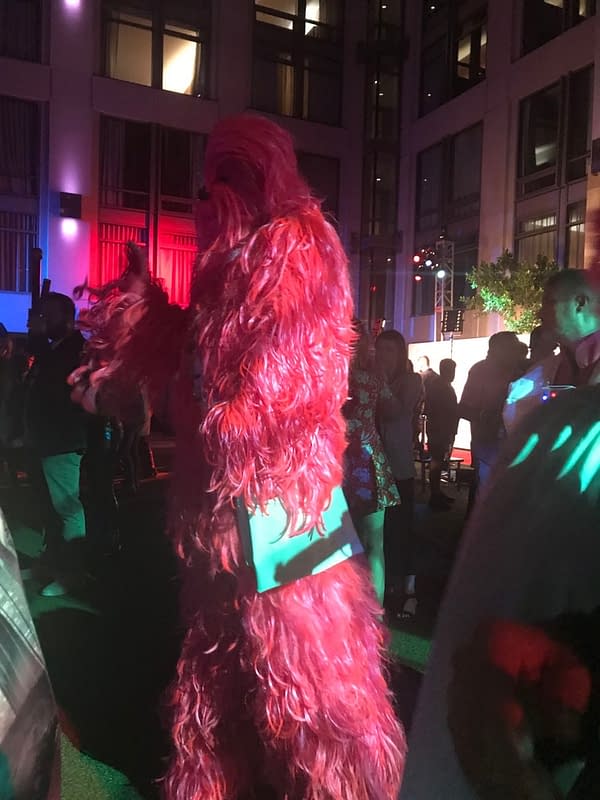 As a dessert of flaming bananas foster and vanilla ice cream was served to guests we wandered over to the temporary tattoo station, where we were able to choose from different Mutant designs. I went with a neon rainbow-colored Mutant symbol with glitter all over it that glowed under the lights of the bar. In true Mutant style, we then headed over to a mutant photo booth station to take pictures showing out off our Mutant pride.
As the night wore down we decided to sit by the (sadly unlit) fire pits, chat, and enjoy drinks from the free-flowing bar.
The FANDOM party is one not to be missed. Who knows? You might just see Tom Felton playing a game of ping pong by the pool.