Tom King Co-Writing 'New Gods' Film With Ava DuVernay for Warner Bros. Pictures
After no real updates on the state of Warner Bros. Pictures planned film adaptation of Jack Kirby's New Gods with Ava DuVernay in the director's seat, it sounds like we may know who'll be handling the script.
According to a report over on The Wrap, a source confirmed to them that King would be co writing the script with DuVernay for New Gods.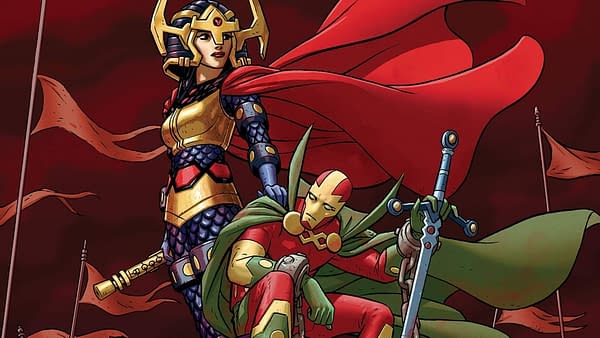 This would make sense, as King also wrote on the multi-Eisner award-winning comic series "Mister Miracle", which features the New Gods and is centered around the love story between Mister Miracle and Big Barda. Oddly enough, the last rumor we reported on for New Gods was that the story would center around exactly that.
DuVernay took to Twitter to confirm the news herself.
We'll keep you updated with what we hear about this. We still think maybe it'll be one of those mystery Warner Bros. Picture dates released earlier this year.