Venom is right around the corner, and there are still many questions to be asked about the film. Tom Hardy stars as the black oily symbiote (sim-bai-oat) Spider-Man baddie, and director Ruben Fleischer has made some lofty promises.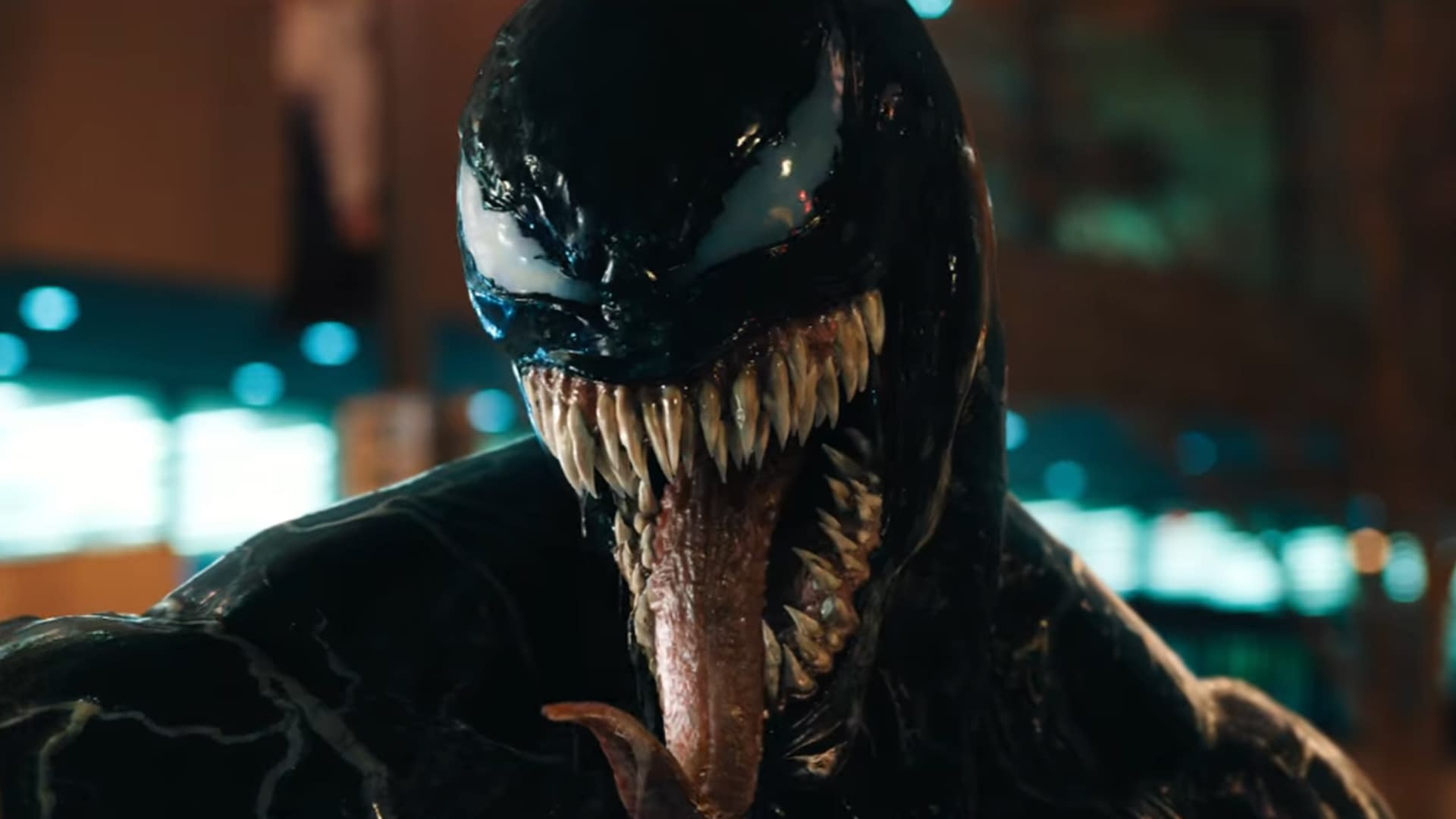 In a recent interview with The LA Times, Fleischer talked about the film (from the edit bay, no less), discussing how this performance of Hardy's will be different than others, as well as what audiences can expect to see in this wholly different comic book film.
"I think Tom is going to surprise a lot of people with his performance in this movie. It's just a little different than we're used to seeing him. There's no mask in front of his face. He's not playing a period. He's just playing a contemporary guy. I think it's just a little more of Tom than people have seen in a little bit."
He compared the relationship of Eddie Brock and Venom to one akin of the Odd Couple:
"The symbiote bonds early on with Eddie and it's kind of like 'The Odd Couple,' but instead of sharing an apartment, they share a body. The fun of the movie is the dynamic between them, with Eddie trying to rein in this basically unbridled id and find a balance with him. That theme of duality and trying to control your id — I think that's what Tom and I responded to in terms of why this character is unique and special."
On the all-important tonal spectrum question, Fleischer said:
"I feel like the casting, the aesthetic and the character himself all combine to make something that just feels different. Tonally it doesn't remind you of other movies. It doesn't feel like we just tried to do what everyone else is doing…. The DC universe is so aggressively dark and the Marvel universe has become so light. It was kind of exciting to craft something that just felt a little bit more real and grounded and in our world."
Fleischer's mind at present is focused on creating a good film, saying:
"My responsibility is honestly just to make this movie the best I can. You just want people to like what you make and for it to be appreciated. That's all I can think about."
We'll just have to wait and see. Venom hits theaters on October 5th, 2018.
Enjoyed this article? Share it!