"The Matrix" Returns to Theaters for 20th Anniversary
Are you ready to take another red pill? The Matrix, one of the last iconic films of the 20th century, will be returning to theaters in a limited one-week engagement for its 20th anniversary courtesy of Dolby Laboratories, Warner Bros., and AMC Theaters. Fans will be able to experience the Wachowski's 1999 science fiction classic remastered in the Dolby Cinema experience.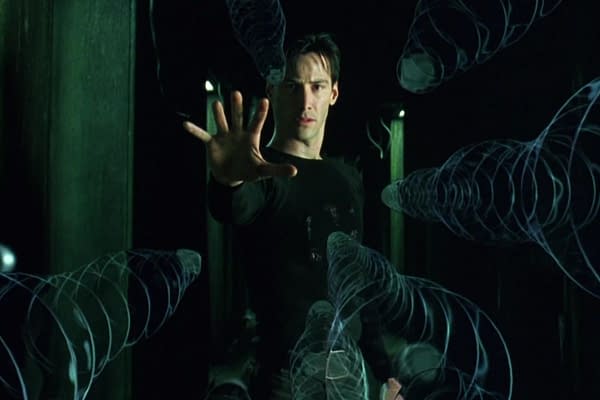 "Bringing The Matrix to life in Dolby Vision and Dolby Atmos pays homage to the masterpiece that the Wachowskis created 20 years ago," said Doug Darrow, Senior Vice President, Cinema Business Group, Dolby Laboratories in the press release. "Movie lovers will be able to see and experience unforgettable sequences like bullets flying in slow motion with the utmost detail – transforming one of the most iconic sci-fi films of this generation."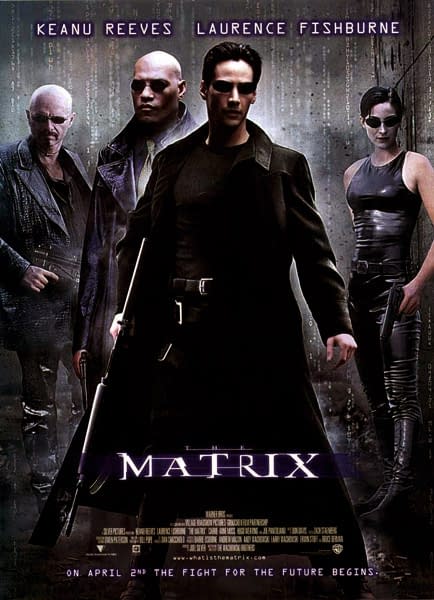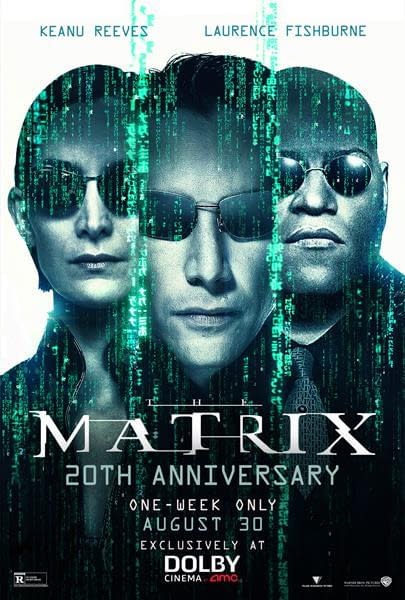 Dolby Vision provides greater contrast with lighting effects and color to provide a more "lifelike sense of depth." Dolby Atmos offer a true an overhead surround sound experience.
"Warner Bros. is proud to re-release the groundbreaking motion picture The Matrix, for the first time in Dolby Vision and Dolby Atmos," says Jeff Goldstein, President, Domestic Distribution, Warner Bros. Pictures in the release. "Dolby Cinema offers moviegoers an unparalleled sense of realism in how they experience this game-changing film, making it a must-see event, whether for the first time or a return to The Matrix."
Winner of four Academy Awards,The Matrix follows programmer Thomas Anderson (Keanu Reeves), who harbors a secret life at night as the hacker Neo, who gets pulled from his mundane life only to discover to have untapped abilities to help save humanity from extinction.
Written and directed by the Wachowskis, the film also stars Lawrence Fishburne, Carrie-Anne Moss, Hugo Weaving, and Joe Pantoliano. The film became a resounding hit grossing $463.5 million at the box office and spawned two sequels.
The Matrix returns to theaters August 30.